CIBC bank stands for Canadian Imperial Bank of Commerce. It is one of the Big 5 banks in Canada. CIBC remains one of the most popular banks since it has a large international presence. The bank offers a wide range of services that suit personal financial needs and that of a business. As one of the top banks in the country, they offer competitive interest rates and superior services (see also our CIBC vs RBC review).
Like other brick and mortar banks, CIBC offers traditional services such as chequing and savings accounts. They also offer lines of credit and mortgages with high-interest rates. They also offer online banking solutions for added convenience (for more top online banking see this review). To help you decide if CIBC bank lives up to its name – read more about CIBC meaning – we take a closer look.
What Are the Banking Services Offered by CIBC?
CIBC offers a large range of products and services. The bank offers services that are suitable for personal banking needs, as well as commercial solutions.
Personal Banking
CIBC offers traditional personal banking services that offer competitive rates to other banks.
Chequing Accounts
CIBC provides three different options for chequing accounts. These include the Everyday Chequing Account, CIBC Smart, and CIBC Smart Plus. All three have monthly fees. However, the bank waives the fee with a minimum account balance.
Their chequing accounts come with many free features such as unlimited transactions, ATM withdrawals and more. CIBC also offers a special offer for opening a new eligible chequing account of up to $300.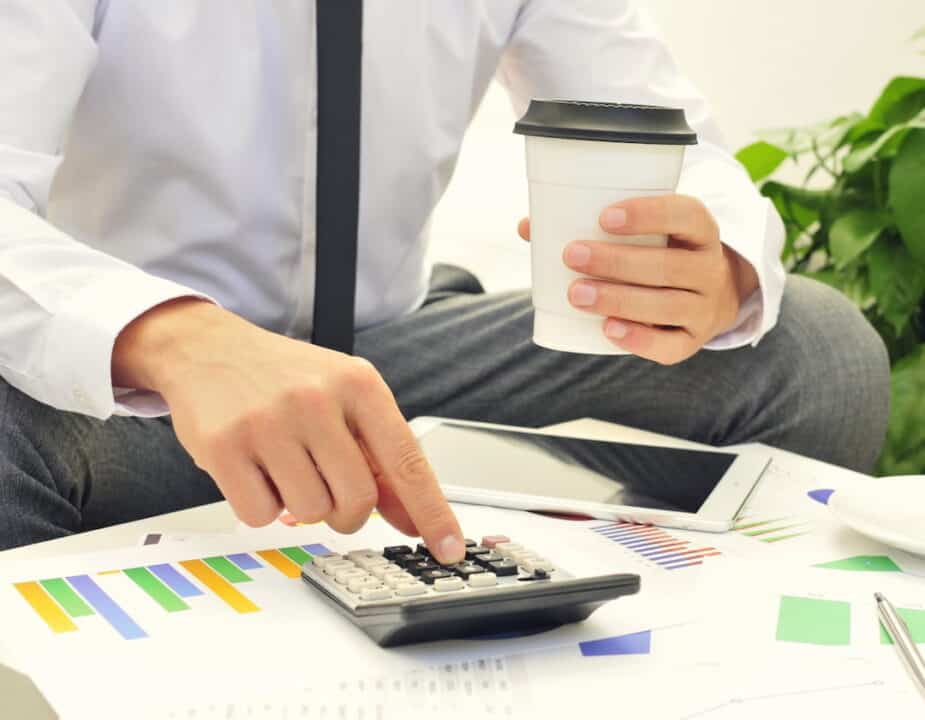 Savings Accounts
CIBC offers 4 different options for savings accounts. Depending on your financial needs and goals, there may be a savings account option that is better for you. The four savings accounts that CIBC offers include the eAdvantage, US$ Personal, TFSA, and RRSP. All four savings accounts feature the advantage of no monthly fee.
The savings accounts provide a 0.05% interest rate, which is comparable to other banks. The eAdvantage and TFSA (tax-free) accounts have special offers that come with higher interest rates. The CIBC savings account options can help you earn money just by letting it sit there.
Credit Cards
CIBC presents 21 different credit card options to match your financial needs. There are different types of credit cards such as travel, cashback, no-fee, low-interest, student or business credit cards. You can take a look at the range of different cards they offer on their website.
Some of the credit cards have annual fees but have better returns and rewards. Other cards have no annual fee and are great for beginners or students. Two of the most popular cards include the CIBC Aventura Visa Infinite and the CIBC Aeroplan Visa Infinite (see the best aeroplan credit cards here). The different options help cater to the customers' personal needs.
Commercial Banking
This bank offers services tailored for small business or commercial banking needs. CIBC's team helps their clients through every stage of the company growth. CIBC offers a support service that helps determine the best financial decisions for your company.
CIBC offers specialized business accounts, credit cards, investing solutions, and cash management. CIBC's dedicated team helps their client wisely invest their money, so they can stay focused on their business.
Loan or Line of Credit
CIBC bank also has a loan service and line of credit service. There are good options for personal needs or business needs. The bank offers a high lending range depending on the plan. CIBC offers a line of credit that allows you easy access to cash. You only pay interest on the balance you use. Most of their line of credit options also offer a lower introductory rate.
CIBC also offers loans and mortgages to help you pay for large financial decisions. The bank has a lending resource centre. This is a great service for those that are unsure what type of loan to get. Many rate their resource centre 5 stars for the free service and support CIBC offers. If you need a large sum of money for a major financial purchase, CIBC's lending service has you covered.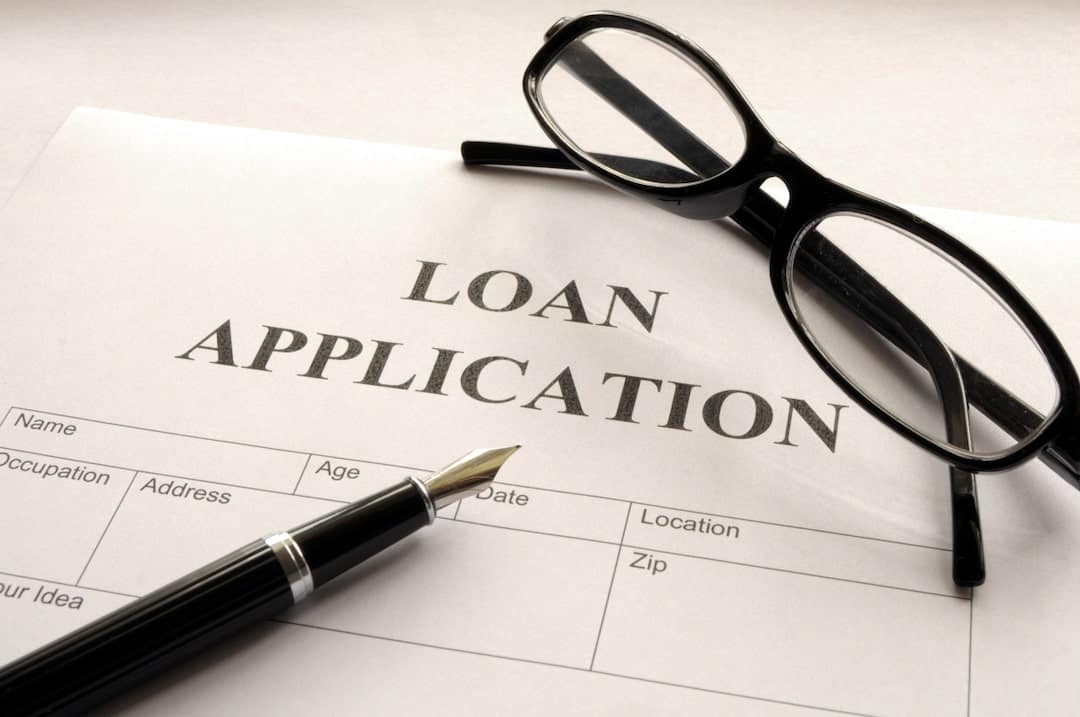 Building Wealth
CIBC also features a branch of banking that helps you build your wealth. The service helps to invest your money to build your future and reach your financial goals. Some strategies that the wealth management team helps with include calculating net worth, investing, savings, taxes, and more.
The bank provides wealth management services for personal banking and commercial or small business banking. Many people feel lost when it comes to investing or getting their financial assets straight. CIBC's building wealth service helps the user grow and save money wisely.
Online Banking
Another benefit is their convenient online banking solutions. CIBC's mobile banking solutions have high ratings for a reason. They offer customer support 24/7 through the phone, or through chats online. The online team truly values the customers' experience. Their website and mobile banking app have won awards for their high ratings.
The website and mobile banking app make banking even more convenient. There is no need to take a visit to your local branch for small banking tasks. You can easily complete a number of different tasks from the comfort of your own home.
Some things you can do through online banking include managing your accounts, paying your bills, transferring funds, using Interac e-transfer, and more. You can also easily deposit cheques online by snapping a picture on your phone. You can also rest assured that your money is safe. The mobile services stay protected with layers of securing and the CIBC Digital Banking Guarantee.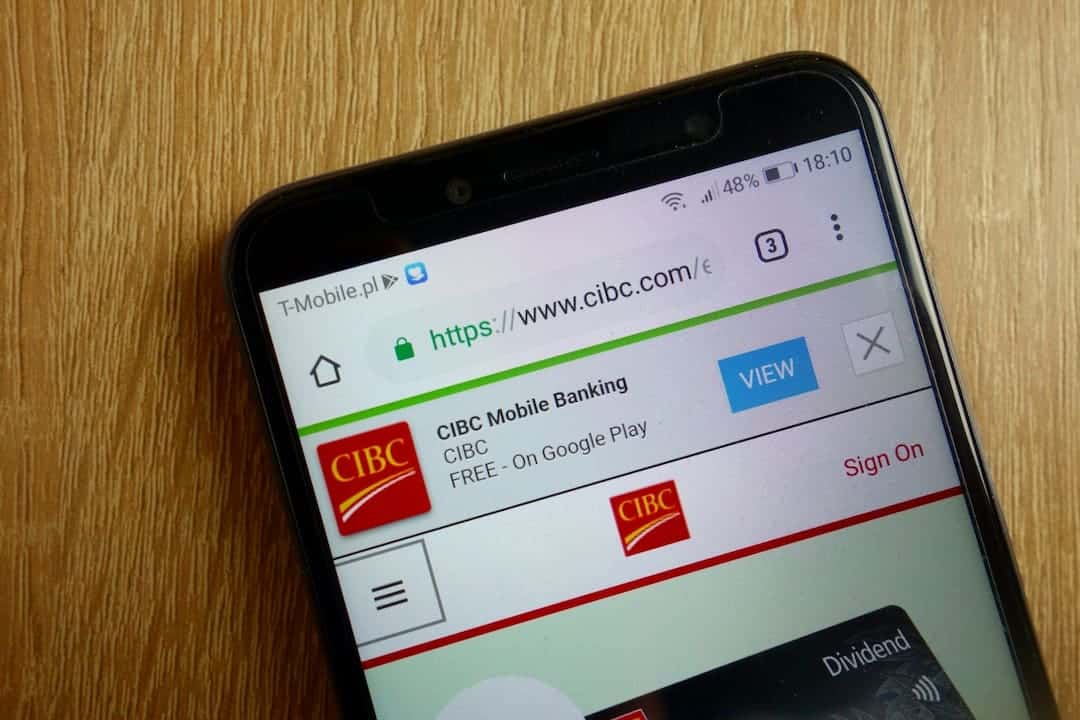 Is Canadian Imperial Bank only in Canada?
Toronto is home to the headquarters of CIBC, but the bank has a large international presence. In the U.S., CIBC has its own branch, CIBC Bank USA. They also have branches in the Caribbean, Asia, and the United Kingdom. Even in Canada, the bank has many locations to help serve its customers.
Currently, the bank serves more than 11 million customers globally. They also have more than 40,000 employees and provide superior online options for no-contact banking. No matter what part of the country you are in, CIBC works to make banking easier for its customers.
Account and Transaction Fees
CIBC offers many free account and transaction options, but there are fees for certain accounts. Usually, accounts or transactions that request a fee have a higher interest rate or more profitable rewards. We recommend determining your financial situation before making a decision. Even though there are some fees for some accounts and transactions, many times the rewards end up paying for themselves.
Some credit card options including the CIBC Aventura and Aeroplan have annual fees. However, the cashback and rewards you earn can eliminate the fees. Some of CIBC's chequing accounts also have monthly fees. However, a minimum deposit or balance can help waive the fee.
Some additional fees include withdrawals, Interac transfers, additional cheques, wire transfers, account closing, or some foreign transactions. To help you from spending additional money on extra fees, it is important to review the terms first. You can avoid many of the additional fees through certain accounts. To make the process easier for you, make sure to check online first.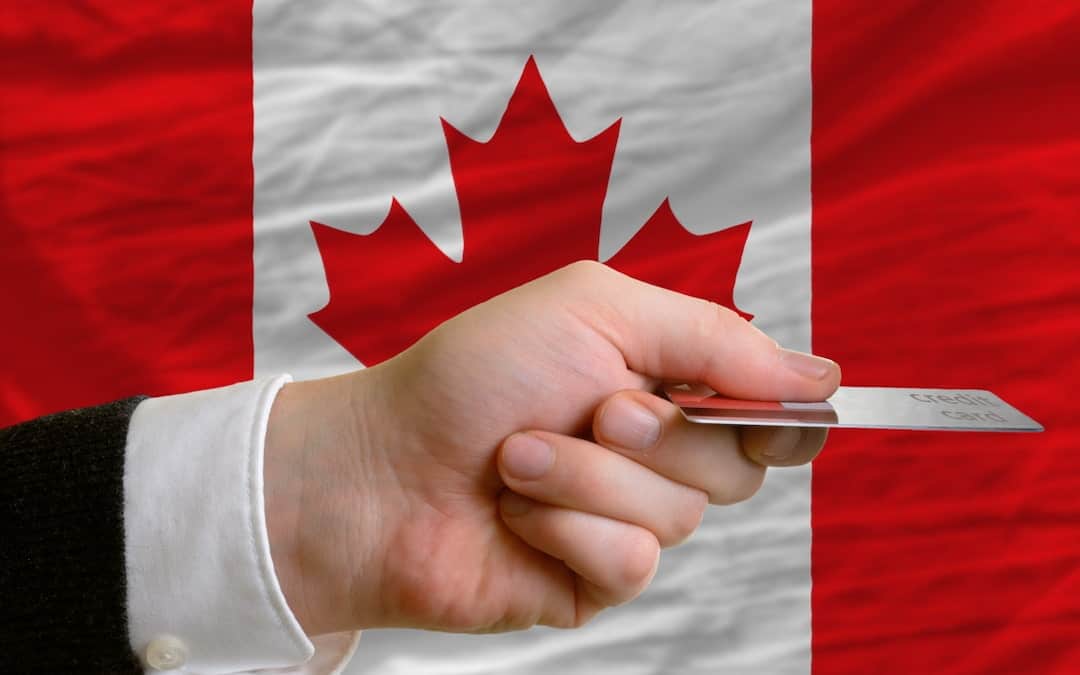 Is CIBC Bank a Good Option?
CIBC has high ratings for many reasons. While some banks may be better for your financial needs than others, CIBC aims to make your life easier with its wide range of banking options. They offer many different account options that can fit any business or personal needs. They also have services to help you invest or save your money.
CIBC also has high ratings for their online banking services. If you are looking for a virtual banking option, CIBC has physical branches and great online services. You can easily access your account, transfer funds, and more through your mobile device. It is a quality no-contact option that makes banking more convenient.
How Safe is Canadian Imperial Bank of Commerce?
CIBC is one of the safest banks since it is part of Canada's Big 5 banks. Also, with their large international presence, they continually grow in popularity. Following the pandemic, CIBC is one of the first banks in Canada to recover and outperform in their bank earnings. When investing in CIBC you can feel assured that your money is safe.
Not only is CIBC a safe bank and stock to invest in, but their online services are also protected. Your money stays protected using multiple layers of security. The online team also works to review any suspicious activity for fraudulent purchases and transactions in your account.
Pros & Cons of CIBC Bank
To provide you with a quick review of CIBC, we go through some of the advantages and disadvantages of the financial institution.
Pros
Competitive interest rates
Quality online banking services
Wide range of account options
Fees waived through certain specifications
Tour money protected in a large bank
Cons
Additional fees for certain accounts and transactions
Interest on only one chequing account option
large range of solutions can make it confusing
The Bottom Line
CIBC offers many banking options to fit your specific needs. If you want to open a new account, this is a great time as they are offering many promotions. CIBC focuses on the customer experience and is a bank that you can trust. They offer great in-person and online banking solutions.