Oaken Financial is one of several new-generation providers looking to take on the biggest banks in Canada. Famed for its ultra-simple savings accounts with transparent interest rates, Oaken is also renowned for its intuitive mobile app, outstanding customer service and competitive guaranteed investment certificates (GICs).
But what is it about Oaken Financial that continues to give it an edge over comparable reputable online banks and financial institutions in Canada? Are the banking products and services Oaken offers any better than those of conventional banks and is Oaken the right bank for you?
Who is Oaken Financial?
Launched in 2013, Oaken Financial is a comparatively new financial institution. At least, when compared to the best banks in Canada – many of which have been around for generations. Nevertheless, the parent company of Oaken Financial – Home Trust – was established more than three decades ago. Canada's largest independent trust, Home Trust has a long-established reputation and a flawless track record.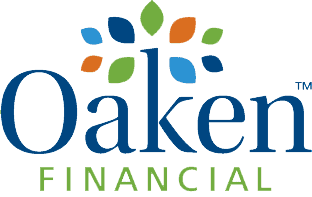 What's interesting is how when you open savings accounts or purchase guaranteed investment certificates at Oaken Financial, you have the option of taking them out with Home Trust or Home Bank. The latter bank was purchased by the former in 2015, meaning Home Bank and Home Trust are now run by the same parent company.
There are various Oaken Financial locations across Canada, conveniently located in Halifax, Toronto, Calgary and Vancouver. For those preferring to do so, there's the option to open an account or purchase a GIC in person, though most prefer to use the company's dynamic online banking services.
It's also possible to use Oaken's telephone service to make use of most of the bank's services, available Monday to Friday from 8 a.m.–8 p.m.
Though primarily considered an online bank, Oaken also offers full-service banking for those who prefer more personal banking experiences.
Oaken Financial review: GICs and Higher-Interest Savings Accounts
Oaken offers a wide variety of products and services, including a simplified higher-interest savings account, cashable (withdrawable) GICs, registered GICs and a comprehensive range of personal and commercial banking services for all purposes. As the bank is fully CDIC insured, every customer enjoys peace of mind knowing that their money is covered.
Note: Interest rates at Oaken Financial (and all other Canadian banks) have been fluctuating wildly throughout the COVID-19 pandemic. While the interest rates published in this piece are accurate at the time of writing, each interest rate indicated may have changed significantly in the meantime.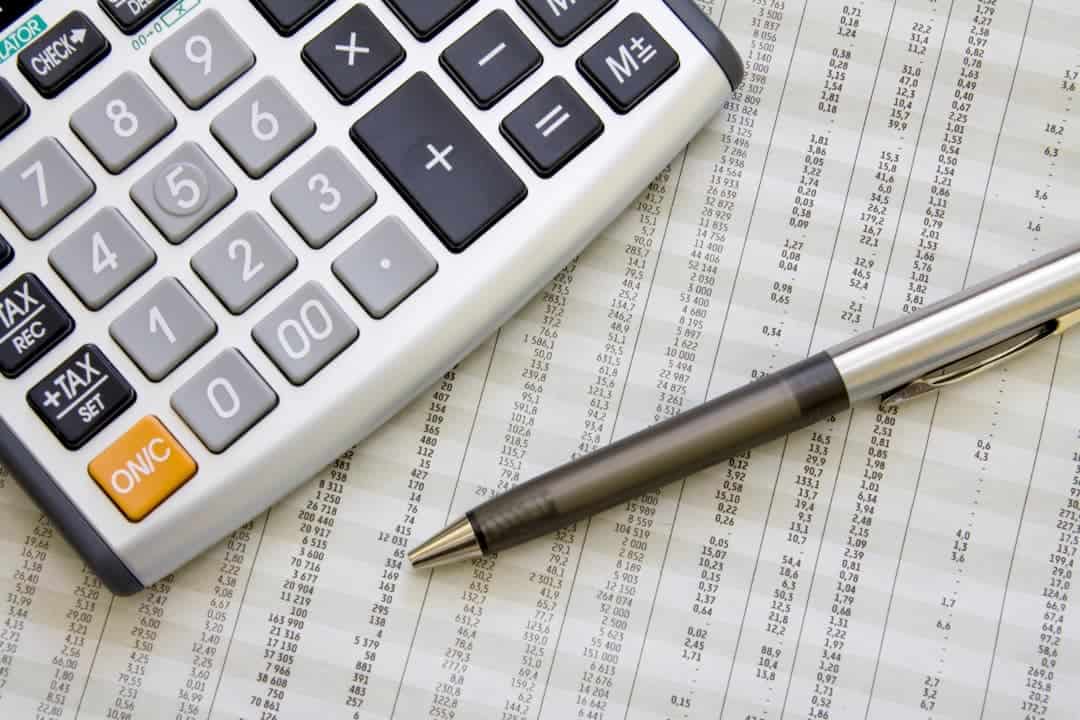 Oaken Financial GICs
Purchasing a GIC at Oaken Financial can pave the way for a competitive interest rate over a fixed period of time. Among the GICs Oaken offers are a wide range of short and longer-term options, starting from a minimum of just 30 days and extending to as long as five years. GIC interest rates vary significantly from around 1% to as much as 2.3%, depending on the length of the term and the amount of money invested.
A GIC could be the ideal choice for customers looking to capitalise on higher rates of interest while foregoing access to their savings for an agreed period of time. Though it is important to understand and acknowledge that you will be unable to access your money until the agreed GIC timeframe comes to an end.
It's technically possible to withdraw money from a higher-interest long-term GIC at any time, though doing so will usually mean paying penalty fees and additional levies.
If unsure as to how your financial situation will look going forwards, cashable GICs are the recommended option. They have a comparatively low minimum purchase price and offer the flexibility to access your money at any time after purchasing the GIC. However, cashable GIC rates are always lower than those of longer-term GICS.
If you've exceeded your RRSP or TFSA contribution limit, GICs could also be a good place to keep and earn interest on additional savings you don't need to access in the near term.
About Oaken Financial GICs
The vast majority of GICs at Bank Oaken have a minimum deposit (a minimum balance) of $1000. The exception is the bank's RRIF (Registered Retirement Income Fund) GIC, for which a minimum balance of $10,000 is required. All GICs issued by Oaken are insured by the CDIC, where deposits remain within the $100,000 limit.
Non-registered options are also available, with a variety of non-redeemable long- and short-term GICs. What this means is that a penalty is payable by the customer if the funds (in full or in part) are accessed before the agreed maturity date. With a cashable GIC, the customer has the opportunity to access their money after either 30 or 90 days with no penalties, depending on which product they choose.
Oaken also has GICs that can be held inside registered accounts, including Tax-Free Savings Accounts (TFSAs); Registered Retirement Savings Plans (RRSPs); and Registered Retirement Income Funds (RRIFs).
Registered Oaken Financial GICs:
• Tax-Free Savings Account (TFSA) GICs – An Oaken TFSA GIC* is available over a period of 1-year, 18-months, 2-years, 3-years, 4-years or 5-years and is non-redeemable. The minimum acceptable deposit is $1000 and interest rates vary from around 1.85% to 2.3%.
• Registered Retirement Savings Plan (RRSP) GICs – Another non-redeemable option available over a period of 1-year, 18-months, 2-years, 3-years, 4-years or 5-years, with comparable interest rates to the above which is compounded annually and paid when the product matures.
• Registered Retirement Income Funds (RRIF) GICs – Non-redeemable and available in 1-year, 2-year, 3-year, 4-year and 5-year terms, with interest compounded annually or semi-annually and a minimum deposit of $10,000. Interest rates are also comparable to the other registered GICs outlined above.
Non-registered Oaken Financial GICs:
• Long-term GICs – This is a non-redeemable product available over 1-year, 18-month, 2-year, 3-year, 4-year and 5-year terms, with a minimum deposit of $1000 and interest of up to 2.3% that can be paid annually, semi-annually or monthly.
• Short-term GICs – This type of Oaken GIC comes in terms of 30–59 days, 60–89 days, 90–119 days, 120–179 days, 180–269 days, and 270–364 days, with slightly lower interest rates hovering around 1.5% and with compounded interest paid at maturity.
• Cashable GICs – An Oaken cashable GIC provides the option of accessing the money invested at any time without penalties, with a minimum deposit of $1000 and a slightly lower rate of interest at around 1%.
Interest Rates and Terms
Interest rates at Oaken Financial vary significantly between products, though could be much higher than those of comparable financial institutions where longer-term products are purchased.
Please note that the following information was correct at the time this article was published (July 2021) but all interest rates, fees and specifics regarding accounts, in general, are subject to change at any time. Please check online with Oaken Bank for full and up-to-date information, if you plan to open an account or purchase a GIC.
Long-term GICs: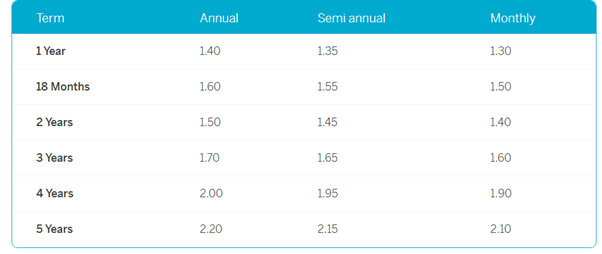 Short-term GICs: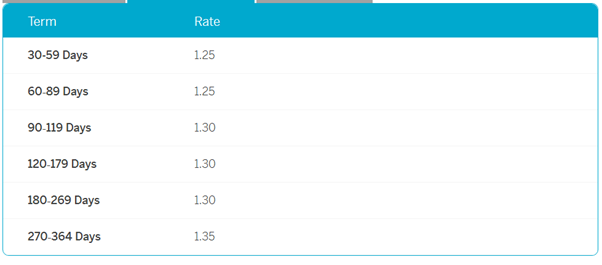 Cashable GICs:

Registered GICs (RRSP, TFSA, RRIF):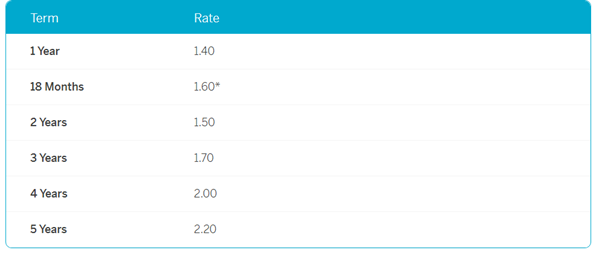 Oaken Financial Review: High-Interest Savings Account
One of the most popular products at Oaken Bank is the company's high-interest savings account. While the fixed rate of interest the savings account attaches has decreased somewhat over the course of the past year, it remains higher than many comparable savings accounts elsewhere.
As the Oaken Finance high-interest savings account is a straightforward savings account, it does not offer additional facilities such as writing or depositing cheques. In addition, it cannot be used for paying bills.
However, the simplicity of the account coupled with comparatively high-interest rates makes it a customer favourite. Saving rates are fixed and clearly presented, in order to ensure maximum transparency. There are also no monthly fees, no transaction limits and no minimum balance required to open up an account: all the desired features of the best savings accounts.
It is also easy to transfer funds from your Oaken savings account to any other account you hold if you wish to do so.
Oaken Financial Savings Account at a Glance:
• Current Interest rate: 1.15%
• Minimum balance: None
• Monthly fees: None
• Transaction limits: None
• Canada Deposit Insurance Corporation insured: Up to $100,000
• Cheques available: No
• Bill payments: Not available
• Electronic funds transfers to and from linked banks: Yes.
• Online/mobile: Yes
• Paper monthly statements available: At an additional charge
Above all else, it's the simplicity of the Savings Account Oaken Financial offers that makes it such a popular choice. There's no fine print, no complex terms and conditions, no variable savings rates and nothing complicated whatsoever.
Please visit Oaken online for full details on current interest rates, features and services available.
The Bottom Line
In a nutshell, Oaken is the perfect bank for the kind of person who prefers to keep things simple. Rates tend to be highly competitive and the simplicity of their personal account is a hugely popular feature.
However, some may find the entry-level $1000 GIC purchase price a little to high. In addition, there are comparatively few physical branches to visit and the bank's personal account has limited features where things like bill payments are concerned.
Nevertheless, if you're the type of person who simply likes to keep things simple and you prioritise solid interest rates above everything else, Oaken could well be the bank for you.