Simplii Financial is a popular online banking option. The company offers day-to-day banking needs with added convenience. Online banks have grown significantly in popularity largely due to the pandemic.
They also offer no-fee financial options that pull in customers. Online banks like Simplii Financial offer typical services. These include chequing accounts, savings accounts, and more. They also have the addition of higher interest rates.
Through online banks, customers are able to complete most banking transactions virtually. The added convenience, higher interest rates, and no-fee accounts are what make the best online banks so appealing. Usually, these features sound too good to be true. So, we take the liberty to complete an in-depth Simplii Financial Review to see if it lives up to its name.

Simplii Financial at a Glance
Simplii Financial is a complete online banking alternative. They offer basic banking services that most traditional banks offer. Simplii offers competitive interest rates even for their chequing accounts. This online banking service features a wide range of financial solutions. All from the convenience of a mobile device.
Online banking solutions such as Simplii are growing in popularity for good reason.
What are the Banking Services Offered by Simplii Financial?
Simplii Financial offers an extensive line of financial services. They go beyond day-to-day transactions. Simplii takes away the need to physically walk into your local bank branch. There is no need to waste time completing menial banking tasks. Let's take a look at the products and services that Simplii Financial has to offer. The main free banking options that Simplii offers include:
Simplii Financial Chequing Account
The chequing account offered by Simplii is a no-fee account. This means that there is no monthly fee, annual fee, minimum balance, or transaction fees. Some traditional banks also offer free accounts. However, they may have hidden fees with added transactions. Banks may also charge for withdrawals and deposits, and Interac e-transfers.
The Simplii Financial No-fee Chequing Account has no hidden fees. It also comes with a debit card and chequebook. Best of all, you can complete all transactions and personal banking needs virtually. You can access your chequing account through Simplii's mobile banking app. Through the app, you can send money, make direct deposits, deposit cheques and much more.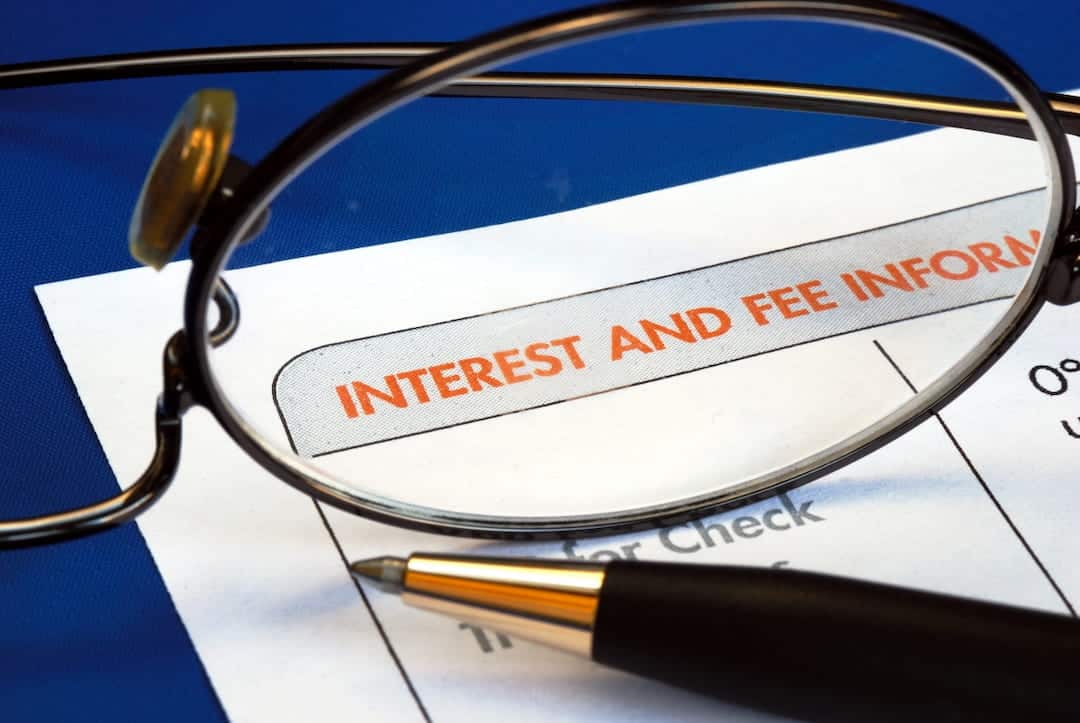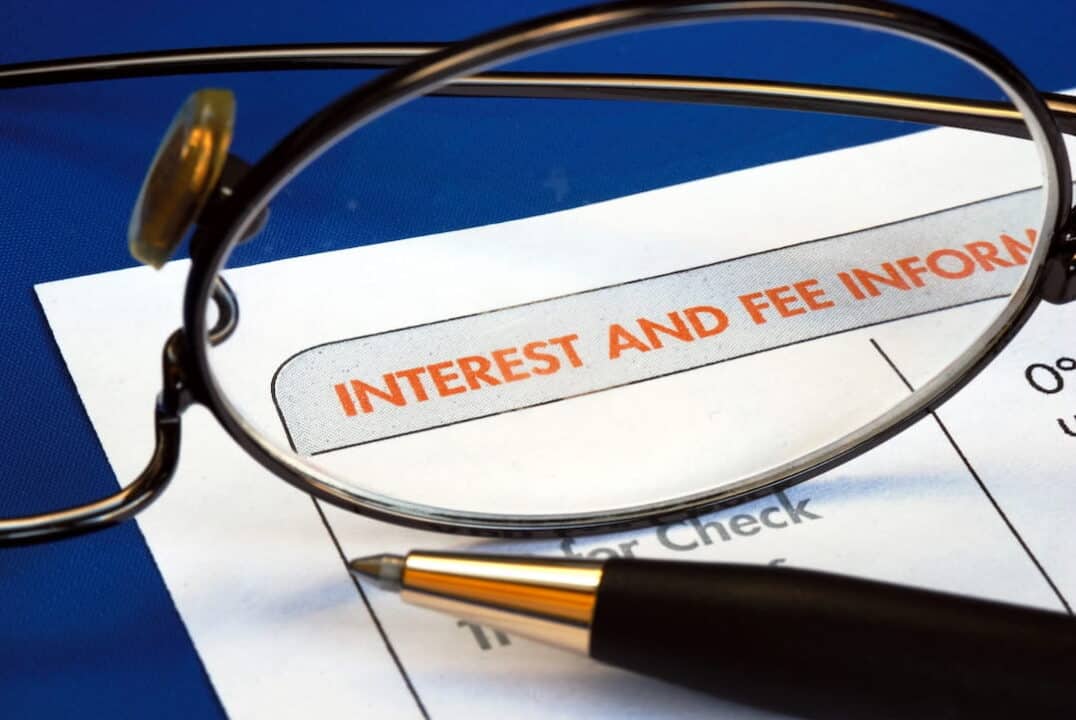 There are no physical branches like some other online banks offer. However, they have extensive ATM locations across Canada. CIBC owns Simplii Financial. This allows customers to deposit or withdraw cash and cheques through these CIBC ATMs.
Simplii Financial Savings Accounts
Simplii offers two main types of savings accounts, with a total of four different options. The two main types of savings accounts Simplii offers include:
Registered Savings Account
A registered account means that the interest earned from the account, people do not need to report as earnings. This means that there is no tax on earnings from interest. Simplii offers two different registered savings account. These include the TFSA (Tax-Free Savings Account) and RRSP (Registered Retirement Savings Plan). With these accounts, there is a contribution limit set by the government.
Non-Registered Savings Account
A non-registered savings account is not usually tax-free. These are most similar to traditional savings accounts. But Simplii also offers a High-Interest option. This account has better interest rates than normal bank accounts. Also, with these non-registered savings account, you have the flexibility to invest in a larger range of assets.
The two non-registered savings accounts include the Simplii Financial Savings account and the HISA (High-Interest Savings Account).
Simplii Financial GICs
GICs stands for Guaranteed Investment Certificates. These investments are either registered and non-registered investments. There are tax-free and taxed investment options. Guaranteed Investment Certificates have limits. GICs can only be cash investments and are generally regarded as low-risk investments.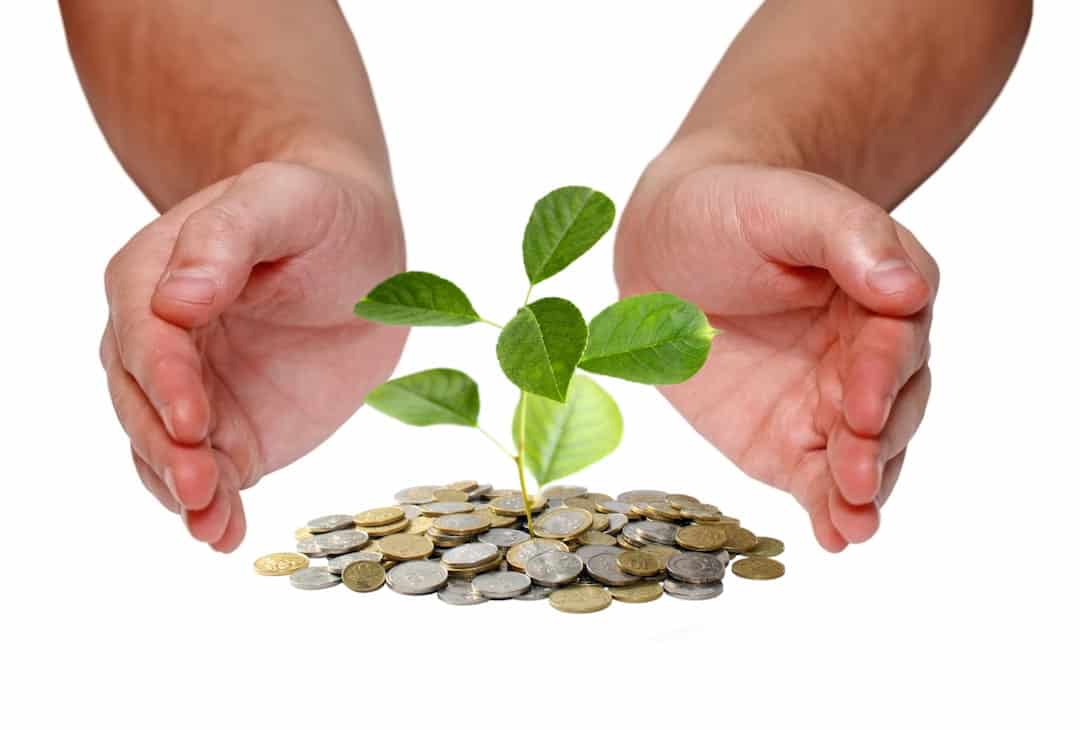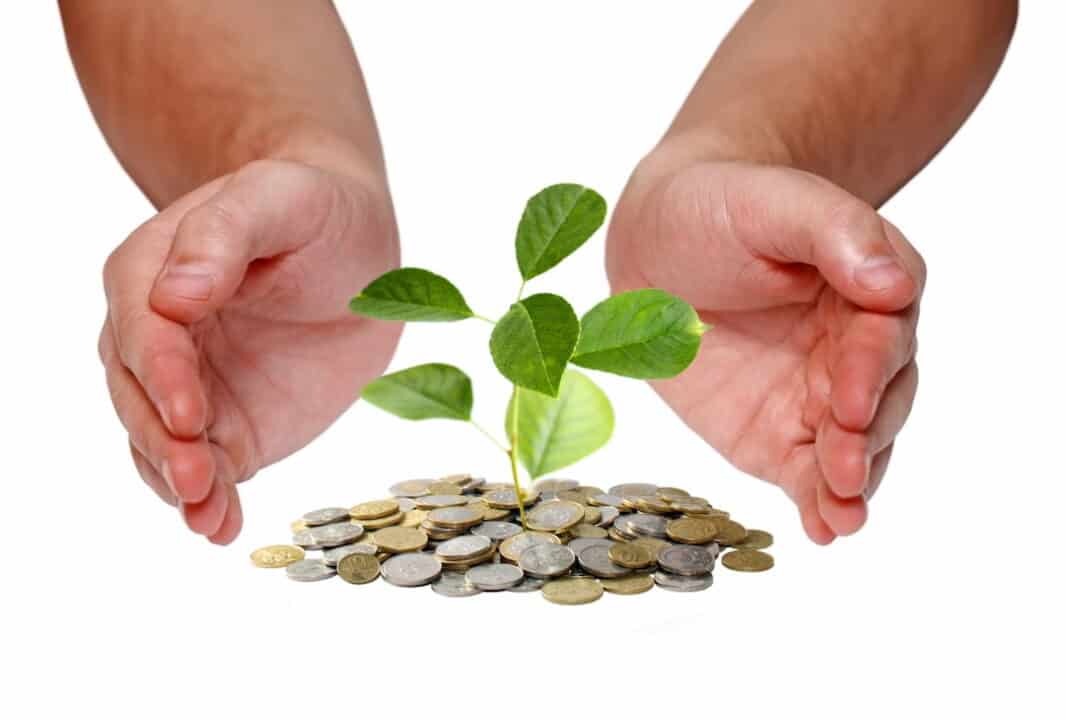 GICs allow you to earn interest on your money at a fixed rate, determined by the duration of the term. The term usually ranges from 1-5 years. The longer the term, the higher the interest rate. Simplii offers GIC laddering and automatic renewing options to fit your specific financial needs.
Simplii Financial Mutual Funds
Mutual funds are a newer investment option that Simplii offers. Mutual funds are essentially pooled funds from investors. Investors use these funds for other equities including stocks and bonds. Mutual funds are a riskier investment option. However, Simplii provides its customers different financial account options.
The mutual funds account range depending on the risk profile. Simplii Financial offers 7 different investment options from low to high risk. These include the options Conservative Income, Income, Income Plus, Balanced, Balanced Growth, Growth, and finally Aggressive Growth. Simplii Financial mutual funds portfolios require a minimum amount of $25.
Credit Cards
Simplii Financial only offers one credit card option. The credit card is the Simplii Financial Cash Back Visa card. This credit card has no annual fees and is great for those looking for low-interest credit. It is a great all-around card that is also compatible with mobile payments such as Apple, Google and Samsung Pay.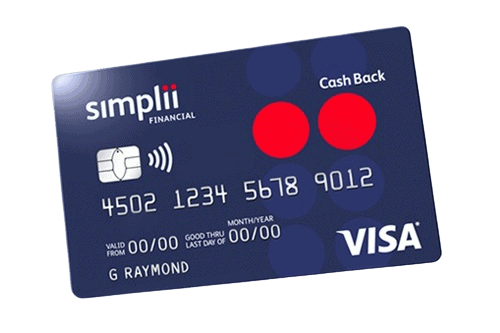 It is a quality credit card that offers 0.5% cashback on all purchases. The credit card also offers higher cashback for certain transactions. These categories include gas, groceries, coffee shops, and restaurants. The cashback can go up to 4%. The Simplii Financial Cash Back Visa credit card reaps great returns and has the added benefit of no annual or monthly fees.
Should I use Simplii?
If you are looking for an online banking solution that can meet all your financial needs, Simplii is a great option. Not only do they offer day-to-day personal banking services, but also much more. Simplii Financial offers personal line of credit options or a secured line of credit. They offer high rate mortgages and competitive interest rates and more. You can also compare Simply to Tangerine.
Another added benefit of an online banking solution like Simplii is the no-fee online bank accounts and transactions. Many traditional banks have extra fees for things such as a global money transfer, Interac e transfer, credit cards, bill payments, debit transactions, and more. Simplii's free services and convenience make it one of the top online banking resources in Canada.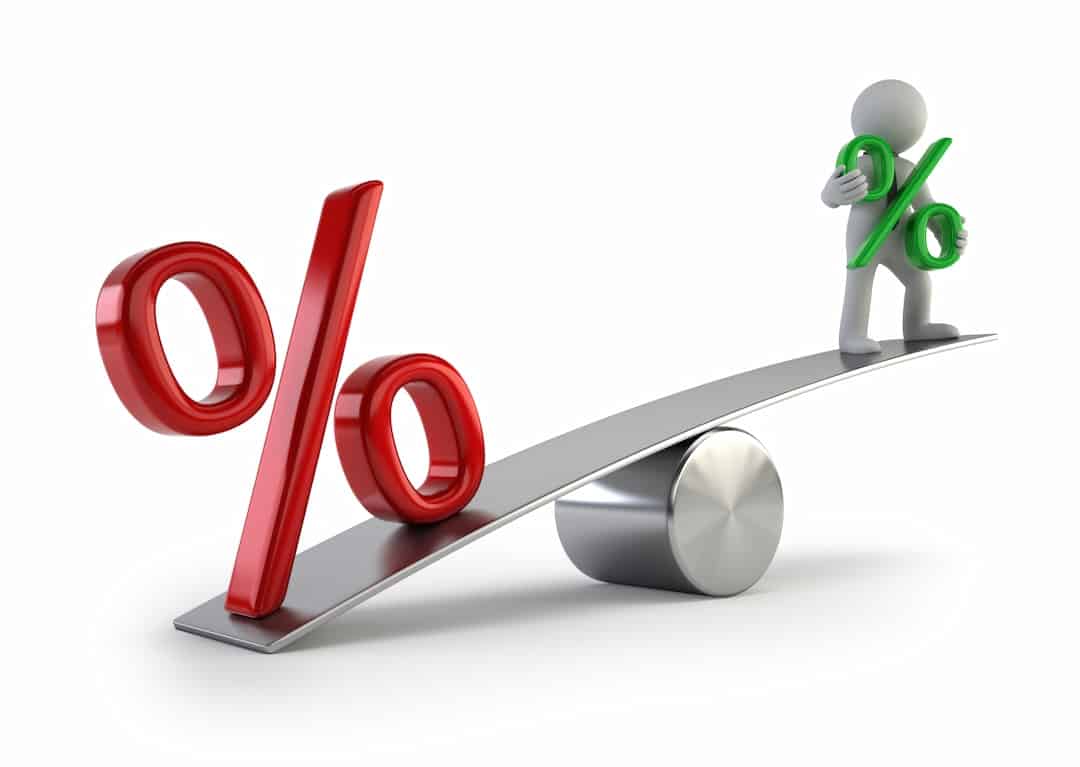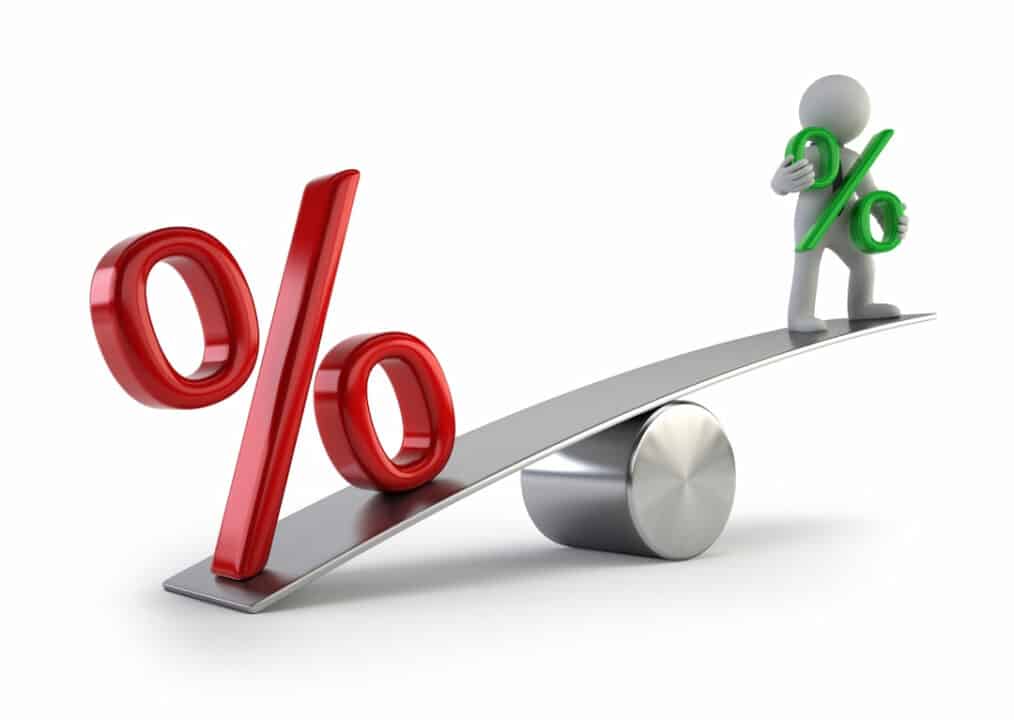 Quick Compare: Simplii Financial vs. Tangerine
Tangerine is another popular online banking option in Canada. To help you choose the best solution for you, we take a look at the two side-by-side. The two are incredibly similar in their services and features they have to offer, but there are some small notable differences.
Both online banking options have no monthly fees or additional fees. They also offer competitive interest rates for chequing accounts. Simplii's interest rates for their chequing accounts range from 0.05-0.15% depending on the amount. Tangerine offers a fixed rate of 0.1% interest. Depending on how much you want to put into your account, a variable or fixed amount may be better for you.
One of the most notable differences is that Tangerine has physical branches that customers can walk into. This may be helpful for some that still require in-person help. However, Simplii offers extensive customer support that allows you to get any of your financial needs done online.
Is Tangerine or Simplii Financial Better?
To be honest, both online banking services are too close to make a clear distinction between which one is better. They have slightly different features that may be more suitable for you. If you require a physical branch to help with in-banking services Tangerine may be a better bet.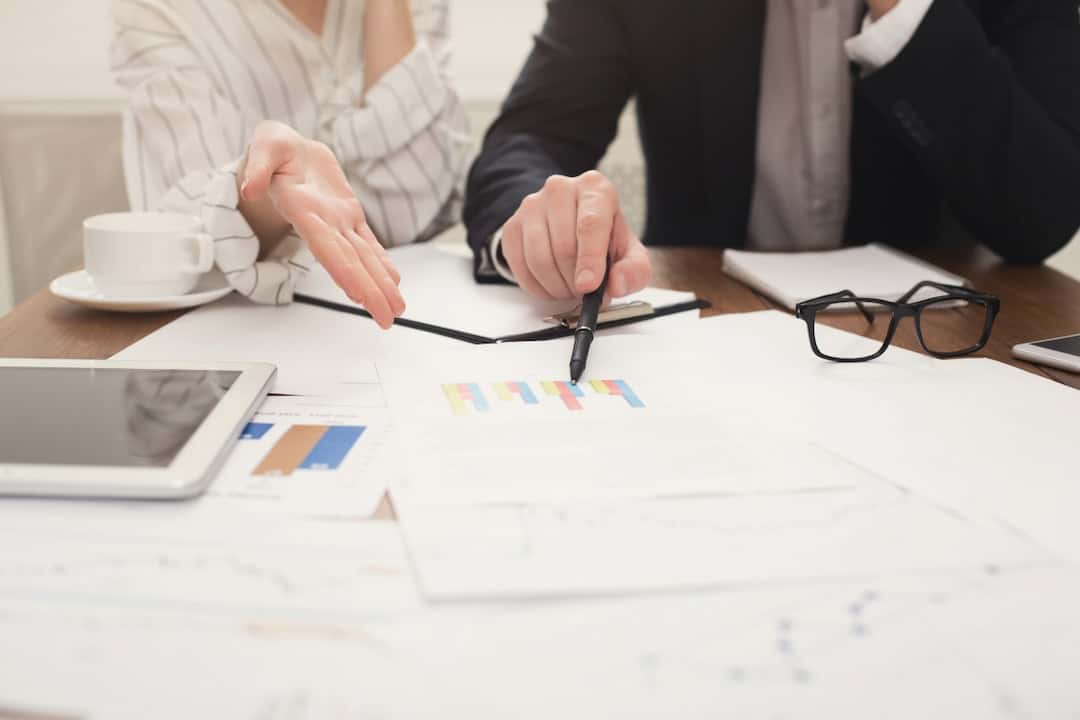 Simplii Financial offers small rewards for its customers that can add up over time. Global transfers are free for both services, but Simplii offers $50 back on the first one. Simplii also offers $10 back on your first foreign currency order. These small rewards may outweigh having physical branches for some.
Which Bank Owns Simplii Financial?
One of the Big 5 banks in Canada owns Simplii Financial. Imperial Bank of Commerce (CIBC) owns Simplii Financial and serves as a direct online banking service of the bank. Before becoming Simplii Financial, the name was PC Financial.
Pros & Cons of Simplii Financial
It is important to take an in-depth look at the advantages and disadvantages of an important decision such as a banking account.
Pros
No monthly fees or minimum balances for accounts
No added fees on Interac e transfers
Welcome bonus for customers of up to $200
Competitive interest rates even for chequing accounts
Line of Credit
Free withdrawals from CIBC ATMs
Cons
No physical bank branches
No bonus on opening savings accounts
Lower interest rates for short-term investments
One credit card option
The Bottom Line
Especially with the pandemic, there is a rise in virtual banking needs. If you are looking to make banking more convenient, Simplii Financial offers just that. They offer a full range of banking services similar to that of a traditional bank. There are many added benefits of an all-online bank. These include high-interest rates, no-fee banking, and mobile transactions. If you were ever thinking about switching over to an online banking solution, Simplii is a great option.