Self-directed investing is becoming the preferred choice for both active traders and newcomers to investments in Canada. Shopping around for a reliable trading platform can be tricky, simply due to the number of competing online trading providers currently in business.
Digital trading tools and online brokerage services (see the best online brokerage here) have grown significantly in terms of both sophistication and accessibility over recent years. However, investors setting their sights on trading platforms they can trust often make a beeline for those operated by reputable and recognised brands.
Hence, the obvious appeal with Scotia iTRADE – a trading and investment platform, overseen by one of the biggest banks in Canada. Scotia iTRADE is the brokerage arm of Scotiabank, one of the country's largest financial service providers. Scotia iTRADE offers convenient access to a wide variety of trading tools and investment options, without going so far as to provide actual advice to traders.
As Scotia Bank explains:
"SCI is a member of the Investment Industry Regulatory Organization of Canada and the Canadian Investor Protection Fund. Scotia iTRADE does not provide investment advice or recommendations and investors are responsible for their own investment decisions."
In a nutshell, Scotia iTRADE is a powerful and fully-featured trading platform for active traders and ambitious newcomers. It provides access to a broad range of educational resources and useful tools for simplified online training. You can also manage and transfer funds, pay bills and perform a variety of other functions from your Scotia iTRADE account.
Scotia iTRADE Trading: What Are the Benefits?
One of the biggest benefits of Scotia iTRADE is its flexibility and accessibility. Among the various different account types available, there's a useful practice account for newcomers. If you're getting started with training for the first time, you can open an account and see how things work, without actually putting any of your own money on the line.
Also beneficial is the ability to choose between registered and non-registered accounts. Traders using the Scotia iTRADE platform benefit from a competitive flat-rate commission of CA$9.99 if they make a minimum of 30 to 149 trades per quarter. For those executing more than 150 trades per quarter, this falls further to just CA$4.99 per equity trade, plus another CA$1.25 per contract for options trades.
The platform provides its users with access to a fantastic range of research functions, facilitating more educated and informed decision-making. Via the platform, you can watch over news concerning numerous markets including mutual funds, ETFs, stocks, options, equities, fixed income securities and guaranteed income certificates.
For those looking to open a registered account with Scotia iTRADE, the following options are also available:
• Tax-free savings accounts (TFSAs)
• Registered retirement savings plans (RRSPs)
• Registered education savings plans (RESPs)
• Registered retirement income funds (RRIFs)
• Locked-in retirement accounts (LIRAs)
• Locked-in retirement savings plans (LRSPs)
More recently, Scotia iTRADE introduced the option of opening accounts registered in U.S. dollars, enabling its users to trade on the platform using American currency without facing additional fees or currency conversion charges.
Whichever type of account you prefer, it takes minutes to set up your e trade account with Scotia iTRADE and get your first trades under way. Even if you've no experience with online or offline trades of any kind, it really couldn't be easier to sign up with Scotia iTRADE (see also 'Best Robo Advisors' review).
If in doubt, you'll find answers to most important questions in the Scotia iTRADE.
Who is Scotia iTRADE Best for?
iTRADE Scotia has been designed with total user friendliness in mind. As a bank owned brokerage platform run by a reputable bank, you'd expect nothing more than a slick overall experience. In terms of user friendliness, Scotia iTRADE doesn't disappoint – getting to grips with the basics really is a breeze.
That said, you quickly get the impression that Scotia iTRADE has also been designed heavily with Scotia Bank customers in mind. In order to get the best out of the platform, you'll also need to be a Scotiabank customer. It's not a mandatory requirement, but existing customers with a bank account with Scotia will find the whole thing even more versatile and useful.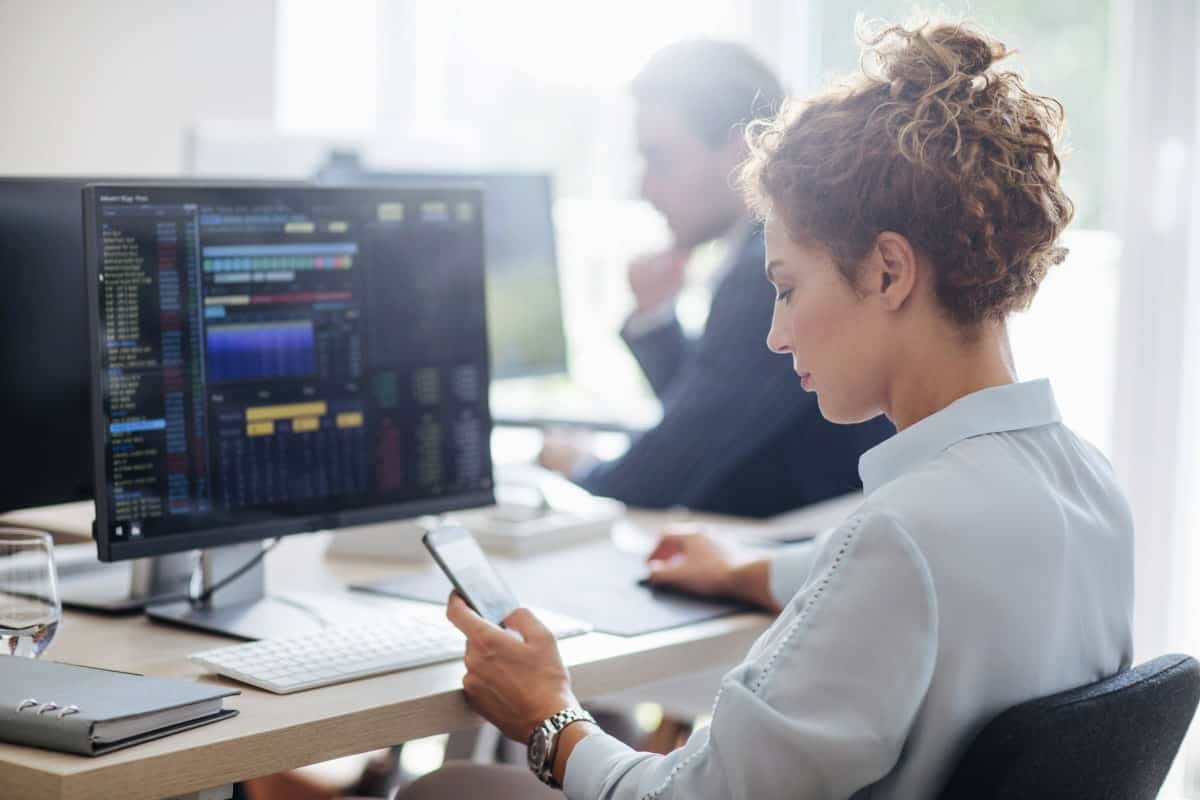 How Easy is Scotia iTRADE to Use?
Once again, setting up accounts with Scotia iTRADE and getting started couldn't be easier. But this doesn't mean you won't need a fair amount of technical prowess to make the most of everything Scotia iTRADE offers.
There's an extensive archive of detailed and complex research and educational tools for registered account holders. In order to make practical use of the various financial tools, you'll need an appropriate financial background. You can, of course, learn as you go, but a bare minimum rudimentary financial knowledge will definitely work in your favour.
In any case, there's the fantastic free practice account to play with, until you're happy to start putting your own money on the line. Great for learning how trading works and practicing with a few non-financial trades as a newcomer.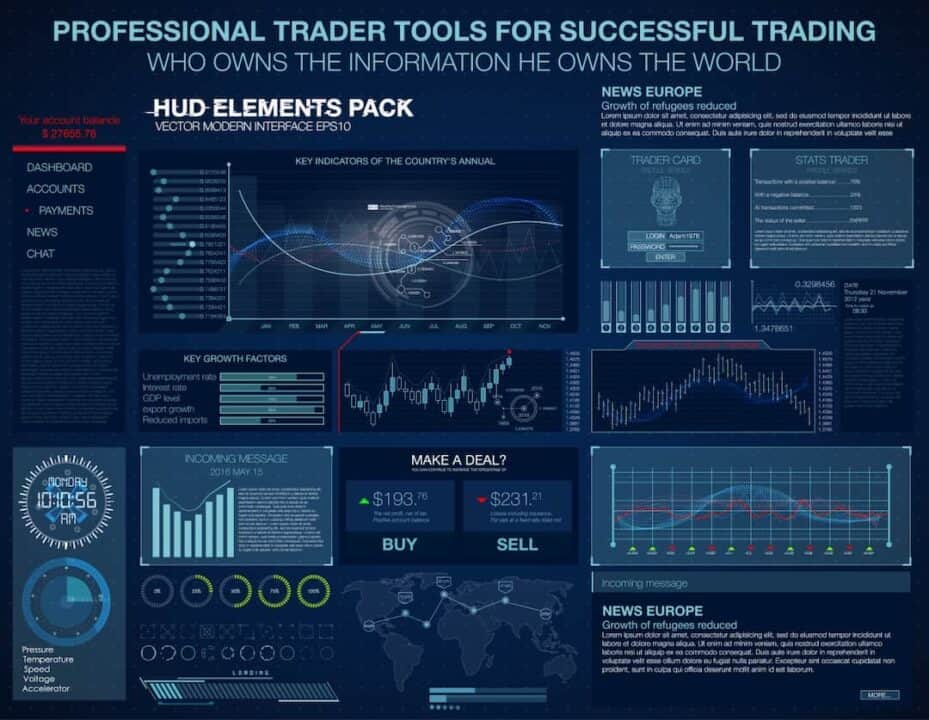 What Research Tools Are Available?
• Industry research. Objective insights into potential investment opportunities, to help identify those that suit your trading style.
• Market data. Detailed real-time data to help you make educated and informed decisions on timing your investment sales and purchases.
• Charting tools. At-a-glance overviews of historic performance to help traders keep a close eye on market movements.
• Backtesting. A fantastic feature that enables you to find out how your investment strategy would have performed historically during the past five years.
Once again, worth noting that all of these tools and features are provided free of charge for all platform users.
Pricing and Fees
How much you can expect to pay with Scotia iTRADE varies in accordance with investment type. A basic overview of costs at the time of writing is as follows:
Type of investment Price for trade
Equities Between $4.99 and $9.99
ETFs Free to purchase
Mutual funds $0 (but early redemption fees may apply)
Options Between $4.99 and $9.99 (+$1.25 per contract)
Bonds $1 per $1,000 trade value ($24.99 min/$250 max)
From top to bottom, these are all pretty competitive prices – in comparison to those of similar web-based brokerage services.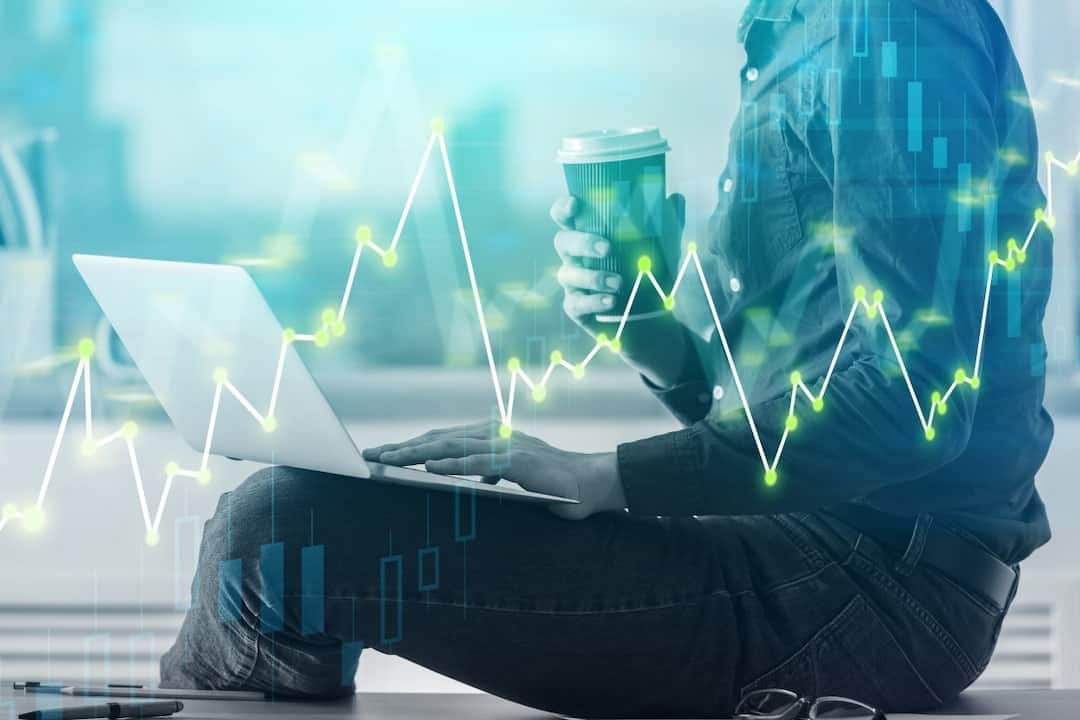 This is an area in which iTRADE excels, for the simple reason that it is overseen by one of the largest banks in Canada. The organisation is a member of the Investment Industry Regulatory Organization of Canada and a member of the CIPF, so you know your money is in safe hands.
At least, to such an extent that all practical safeguards are replaced to protect your personal data and financial information. You're highly unlikely to be hacked or have your identity stolen, as a Scotiabank customer.
Though once again, the company offers no guarantees or assurances regarding the outcome of any trades made using its platform. None of the information provided by the bank constitutes formal investment advice, meaning all trades are made entirely at the discretion of the trader.
Scotia iTRADE Review: Pros and Cons
Putting it all together, here's a brief overview of the pros and cons of setting up and trading with Scotia iTRADE:
Pros
• Easy to use. Even those with no experience whatsoever will find it easy to set up an account and gain access to the various features the platform provides.
• Integrated solution. More or less everything you need to get by as a trader is integrated into the platform, including a ton of helpful resources and tools for research.
• Multiple account types. Plenty of flexibility for traders, with the opportunity to put investments into various different types of accounts.
• Numerous investment types. You can also buy and sell just about anything using the platform, in accordance with your preferences and goals.
• Mobile app. Mobile trading is an absolute joy with the accompanying mobile app, which provides sleek and seamless access to all of the platform's main features.
• No minimum balance. Perfect for newcomers, as no minimum balance applies for those looking to open an account for the first time.
• Refer a friend. It's even possible to earn additional money by recommending other people to sign up with Scotia iTRADE.
Cons
• Some technical knowledge required. In order to get the most out of the platform and its features, you will need to have (or build) a certain amount of technical knowledge.
• Quarterly inactivity fee. An additional fee is payable for inactivity, where traders do not perform at least one trade every three months.
• Modest customer support. Almost everything that takes place via iTRADE is automated, meaning reduced interaction with real people and fairly modest customer support.
• Better for bank account holders. It's clear that the iTRADE trading platform and its features favour Scotiabank customers, who may get much more from the app.
Scotia iTRADE Review: Bottom Line…
In comparison with similar trading platforms available on the market right now, it is hard to criticize Scotia iTRADE. It's a fantastic trading tool that barely puts a foot wrong in all areas that matter most.
Where top priorities like fees, functionality, additional features and security are concerned, it's an excellent choice for new and established traders alike. Scotia Bank customers in particular will find iTRADE unbeatable, but you don't have to have an account with the bank to enjoy what's on offer.
A little technical prowess is essential to get the most out of iTRADE Scotia, but even first-time newcomers with no experience whatsoever will find it easy enough to negotiate.
Our recommendation: