Motusbank is the digital bank launched by Meridian Credit Union. Started in 2019, Motusbank promises lower fees and competitive rates. Due to the absence of public shareholders, credit unions can provide an experience that puts the customer first.
Motusbank received the 2020 Canadian Credit Union Association Innovation Reward for their Price Drop product. Price Drop from Motusbank helps you save money while you shop.
The best online banks offer better pricing for their banking products. This is because they do not have to maintain physical branches.
Motusbank does not charge a monthly fee on your chequing account. We at INCOME.CA found this particularly appealing. We also like that they do not charge you a fee to use their ATM network. Motusbank customers have access to 3,700 surcharge-free ATMs in Canada and 43,000 across North America.
Motusbank offers better rates for most products, compared to Tangerine, the leading digital bank in Canada.
In this article, we will look at what separates Motusbank from the competition. We will also examine which features and services where it might be lacking. We hope you find this Motusbank Review informative.
Things To Consider Before Choosing a Digital Bank
The main advantage digital banks have over conventional banks is their competitive rates. They do not have to spend as much money on physical infrastructure or staffing. This results in lower overhead costs, allowing digital banks to offer higher interest rates.
We particularly like that Motusbank is also able to offer a service with no fees. This is great for those of us who prefer to use external applications for money management.
When it comes to traditional banks, Canadians pay an average of $200 per year in fees! It makes sense that those of us who want to save are turning to digital banks instead.
If you are somebody that wants to save time, or who is looking for convenience, digital banks are for you. Why wait in long queues to talk to a representative? Now you can go on your mobile phone or laptop, log on to the website, and solve your problems from home.
On the other hand, if you prefer interaction with people when there is a problem with a service, then stick with traditional banking.
Likewise, if you go to ATMs a lot then a traditional bank is better for you. Digital banks are notorious for having fewer ATMs.
We will be going deeper into the features throughout this Motusbank Review.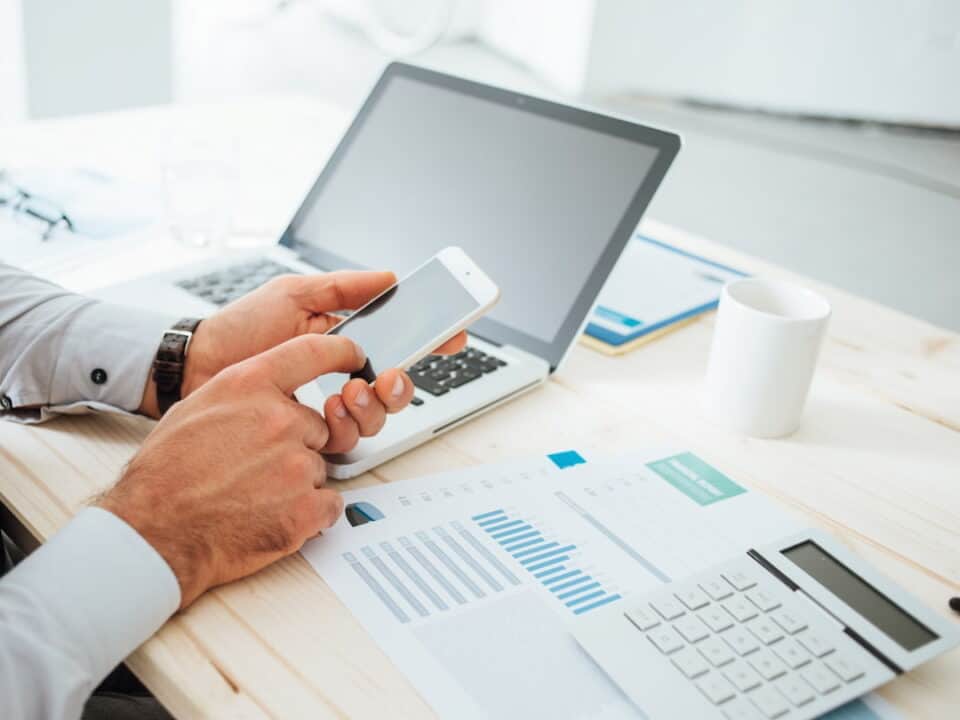 Motusbank Features
Motusbank's core principle is to provide digital banking without sacrificing quality.
They claim to keep prices cheap, and not sacrifice customer service. They also claim to provide quality customer service no matter the channel of communication.
Motusbank offers all the standard features of a regular bank. Along with good customer service, you can access a multitude of products and services, including:
Digital Banking
Chequing Accounts
Financial Advisors
High-interest Savings Accounts
Tax-free Savings Accounts
Guaranteed Investment Certificates
Mortgages at very competitive rates
Secured line of credit
Customer Service
When it comes to banking, quality customer service is important. If something goes wrong, you are going to want to speak to someone directly and get the issue resolved quickly and efficiently. Your finances are a central part of your life, and any disruption should be able to be sorted quickly.
Motusbank's toll-free call center offers generous hours of service. You can connect with their toll-free number between 8 am and 12 midnight (EST). We found the wait times to be fairly acceptable as well.
The appeal of digital banking is the convenience of not having to go to a physical location to receive assistance.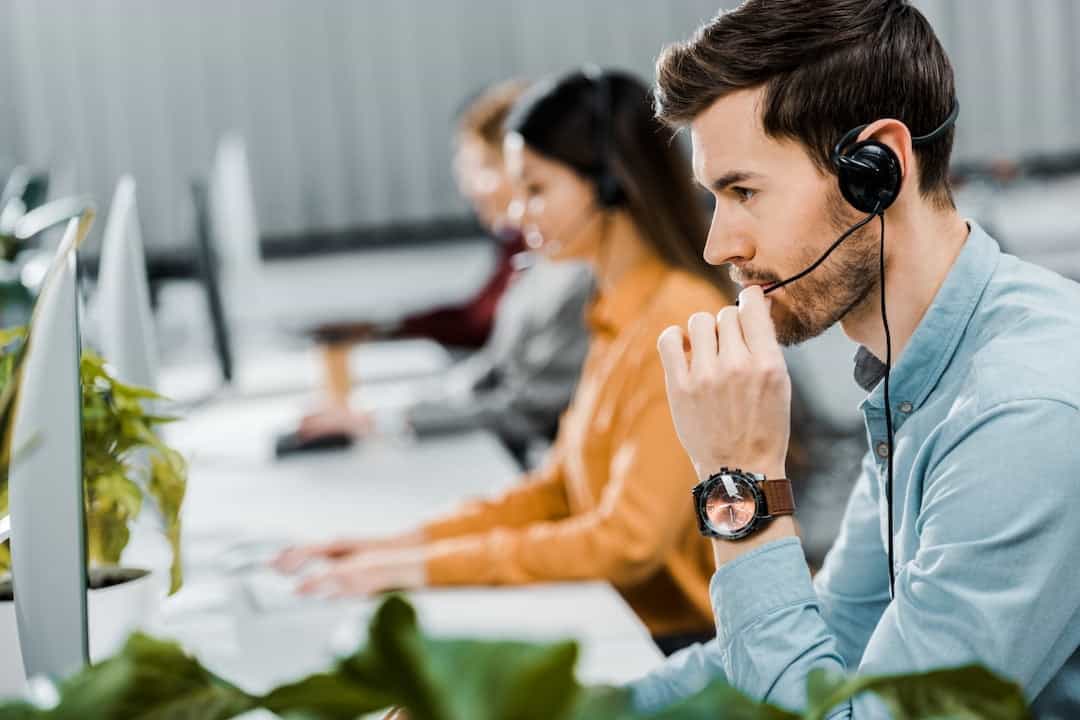 However, if you cannot connect with your bank when you need to, things can quickly become very stressful.
If you miss a payment or something goes wrong with a transfer, you want to be able to get on the phone with a trusted advisor and resolve it as soon as possible. In other circumstances, you may want to visit the branch directly and resolve the issue in person.
Choosing a digital bank means lower costs. But it does come with this added risk of not getting in-person customer service when you most need it.
Digital Banking
Digital banks take the physical location out of the equation. That makes banking much more convenient, right from wherever you are.
Online banking also drives the fees down. Naturally, there are fewer costs associated with running a business on the internet. On this note, we also recommend reading our Oaken Financial review.
Digital Banking also increases the ease of access to banking services. All you have to do is download the Motusbank app and you can move your money around as you wish.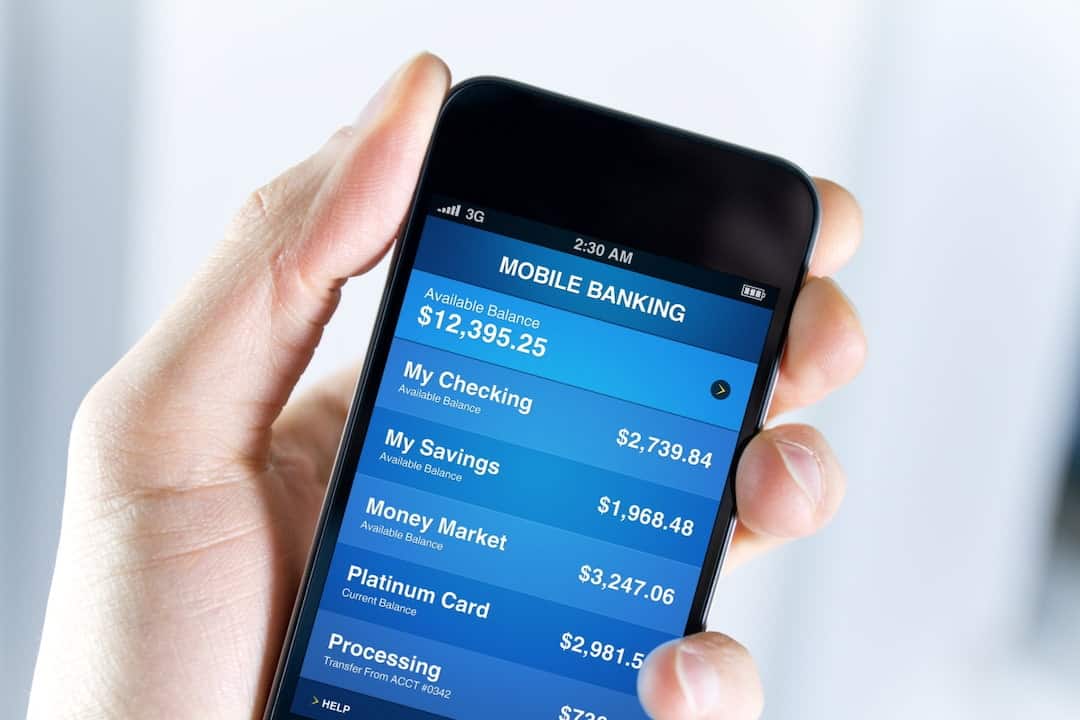 Chequing Account
Motusbank does not charge on transactions using your chequing account. However, we found that the first time you deposit into your chequing account, there may be a delay of up to 8 business days.
Motusbank has extremely attractive interest rates. The interest rate on their chequing accounts is 0.15% per year. The next best competitor is Tangerine with 0.10% (we compare Tangerine with Simplii here.)
We particularly like that their chequing account also comes with unlimited e-transfers.
High-Interest Savings Account
Savings accounts earn interest on the money that you deposit. Of course, the higher the interest rate the better and this is an area where Motusbank excels.
Often banks will offer a high promotional interest rate for a few months but scale the rate back over time. Promotional offers aim to attract new customers, but do not focus on the retention of existing customers.
We, at INCOME.CA, found it particularly appealing that Motusbank offers a moderately high rate of interest of 1.0%, regardless of how long the account has been open.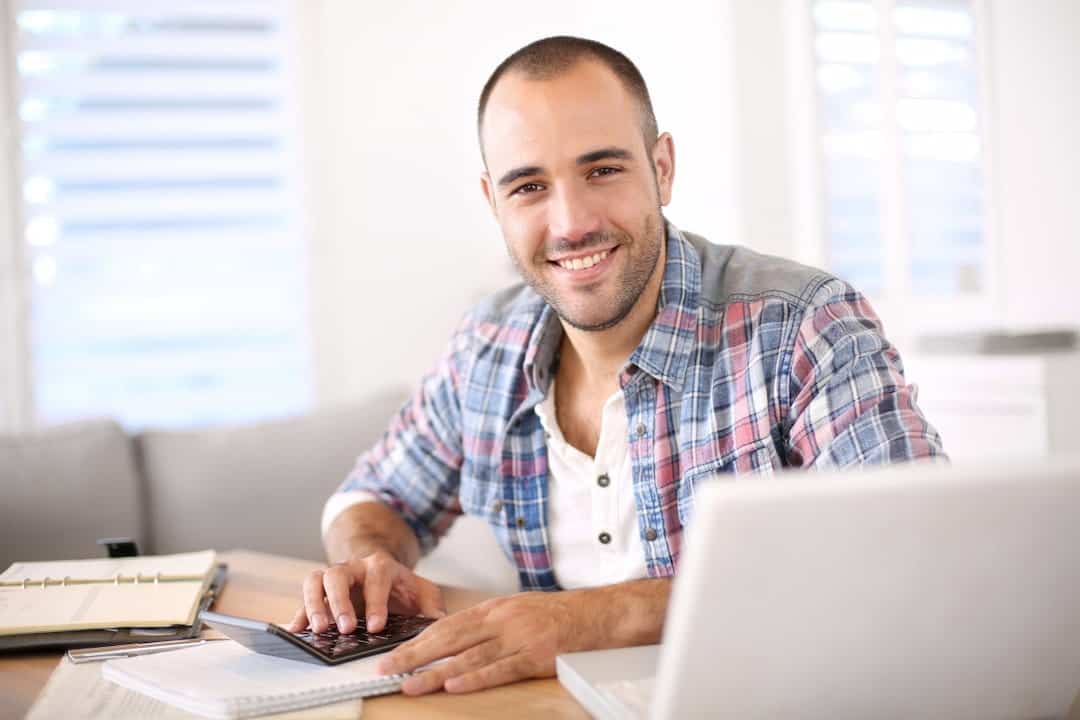 Tax-Free Savings Account
A Tax-Free Saving Account (TFSA) is one of the best tax breaks offered by the CRA. The use of TFSA accounts is widespread in Canada for a reason.
The interest earned in a TFSA is completely tax-free. This makes a TFSA ideal for people who want their money to grow but also see some big purchases on the horizon, like a car or a house.
Motusbank offers a 1.10% interest rate on their TFSA, which is standard.
Guaranteed Investment Certificate (GIC)
GICs are fixed-term, fixed return investments. They are ideal for you if you want to prioritize safety and minimize risk.
Your money must stay in this account for the specified term. But your return is guaranteed. So they are less liquid but a safer form of investment.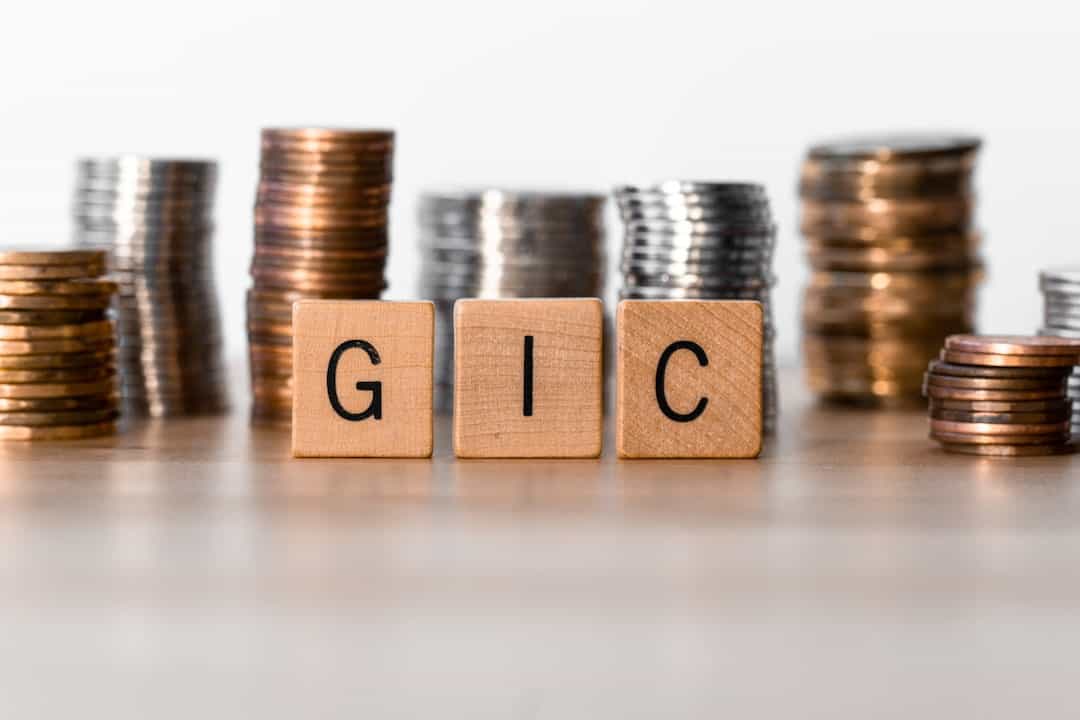 Motusbank offers competitive rates when it comes to GICs. They currently offer a 5-year fixed-rate GIC at 2.09%.
Mortgages
Homes are an important milestone and are a way to ensure your financial security for the future. More likely than not, you are going to have to take out a mortgage to afford one.
Competitive interest rates on a mortgage can save you thousands of dollars over the period of the loan.
With Motusbank you can get a 5-year fixed closed mortgage with an interest rate of 2.09%, which is at the lower end of the spectrum. Alternatively, you could choose a 5-year variable mortgage at 1.55% or a 3-year fixed mortgage with an interest rate of 2.09%. They are competitive in their mortgage interest rates when compared to other banks, both digital and physical.
Reviews
We didn't want to just rely on our own experience with Motusbank. After looking around the internet we found a few user reviews that speak to the Motusbank experience. Some are negative regarding the customer service experience, but most are positive.
Below is a customer review we found to be relevant:
Another customer wrote:
And finally:
Other Digital Banks
There are three big competitors with Motusbank in the digital banking space:
Tangerine
EQ Bank
Simplii Financial.
Of those three competitors, Tangerine is the biggest with over 2 million users in Canada. There are drawbacks and advantages to each. Let's have a closer look.
Tangerine
The main thing we look for when comparing digital banks is the rates they offer for their various accounts. In this respect, Motusbank is superior to Tangerine in almost every category.
Motusbank offers a 0.15% interest rate on their chequing account, similar to that offered by Tangerine.
For their high-interest savings account, Motusbank offers an interest rate of 1.0% whereas Tangerine only offers 0.10%.
Motusbank offers a 1.10% interest rate on their TFSA (Tax-Free Savings Account) whereas Tangerine offers 0.10%. With Motusbank you can get a 5-year fixed mortgage rate lower than you can with Tangerine which struck us as appealing.
EQ Bank
We found that EQ Bank offers competitive rates when compared to the main subject of this article, Motusbank.
EQ Bank does not offer any interest for their chequing accounts. For their high-interest savings account, EQ Bank offers an interest rate of 1.25%, which looks good next to Motusbank's 1.0%.
EQ Bank also offers an interest rate of 1.25% on their TFSA.
Finally, you can get GICs with a 2.10% interest rate with EQ Bank, which slightly edges out Motusbank, which offers up to 1.90%.
All things considered, Motusbank and EQ Bank stand shoulder to shoulder. Motusbank does have the backing of Meridian Credit Union, one of Canada's most widespread credit unions.
Simplii Financial
Simplii Financial is a subsidiary of CIBC. The fee is comparable to Motusbank, and exceeds that of Tangerine. We still found that they fall short of the standard set by Motusbank or EQ Bank.
Simplii offers 0.05 interest on their chequing accounts, which falls short of Motusbank's 01.5%.
For their high-interest savings account, they offer 0.10% which is underwhelming compared to Motusbank's 1.0%.
Simplii Financial's mortgage rate is slightly higher than that of Motusbank.
The Bottom Line
In offering a mobile, online platform that you can bank on, Meridian Credit Union's Motusbank looks great relative to the competition.
Motusbank offers the most competitive rates in Canada for a chequing account. Similarly, they are a great option for taking out a mortgage, if you plan to use a digital bank for doing so.
If high-interest savings accounts, TFSA or GICs are your priority, Motusbank may offer the most competitive rates.