Many Canadian investors have found it hard to choose between interactive brokers and Questrade. Which of the two is more beneficial? Which option has enhanced security for your investment? Which brokerage firm will be the best alternative for starters with less capacity? Which has the highest Canadian brokerage ranking? These are the questions each investor needs to know before deciding on the brokerage platform you will choose to invest in.
Discount brokers provide investors with the most accessible and affordable ways to invest. This trend has taken over the Canadian market, with many investors, both beginner traders and advanced traders opting for it. Investors are given a chance to trade in Canadian stock, exchange-traded funds, bonds, and all forms of securities.
There are several types of online brokerage platforms you as an investor can choose from. Their structures might be similar in some aspects, but they differ in performance and other aspects. Choosing the right platform for your investment is the first step to a successful business adventure.
Don't learn it the hard way.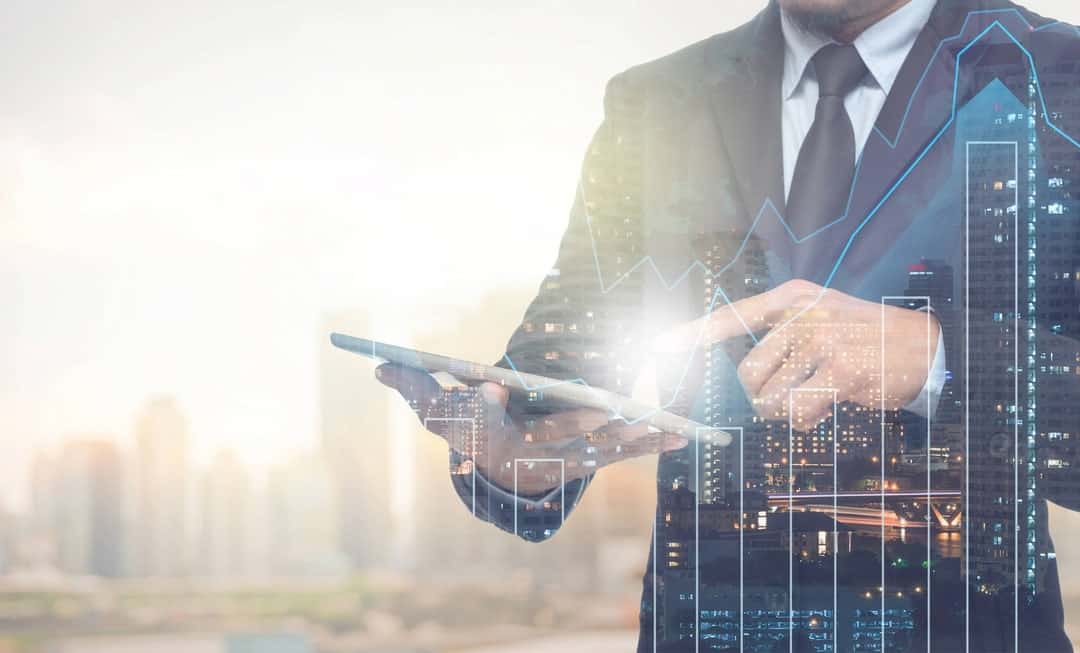 Questrade vs. Interactive Traders Overview
Questrade is a self-directed trading platform that provides investors with a chance to enhance their portfolios at an affordable cost. This platform has an asset value of more than $25 billion. It was established in 1999 and has experienced a fast growth rate ever since.
On the other hand, Interactive Brokers is an online brokers system that allows investors to trade in more than 134 markets globally. It was established in 1978 but became operational in 2000. Unlike Questrade, Interactive brokers operate in Canada, the U.S, China, Singapore, among others.
Questrade has a more proprietary trading platform for a quick lead, providing more convenience and benefits than the Interactive Brokers platform. It is also the best platform for day trading in Canada. However, there are some aspects that the Interactive Brokers overpower the Interactive Brokers. But, don't conclude yet; depending on your needs, capacity, and goals, you'll be able to make an informed decision after reading through this review.
Trading Account Options
Questrade offers its investors the option to open several investment accounts, especially registered accounts. On the other hand, Interactive Brokers has extensive options of accounts than Questade as it is diverse in more nations. A Canadian investor, however, needs registered accounts more than what Interactive brokers offer (see also Qtrade and Questrade comparison).
These trading platforms offer individual accounts, Tax-Free Savings Account, and Retirement Savings Plan, although Questrade offers a registered one.
Questrade has a Registered Education Savings Plan (RESP), Locked-In Retirement Account, and Registered Retirement Income fund, which Interactive Brokers lack.
Interactive brokers account incorporate non-registered accounts, including the Friends and Family Account, Family Office Account, and small Business Account, absent in Questrade. You need a minimum deposit of $100 to open an Interactive broker account.
On the other hand, as there has been a boost of popularity in investing online, and investors stay away from traditional savings accounts, they chose to turn to one of the robo advisors to invest on their behalf, which is also known as passive investing.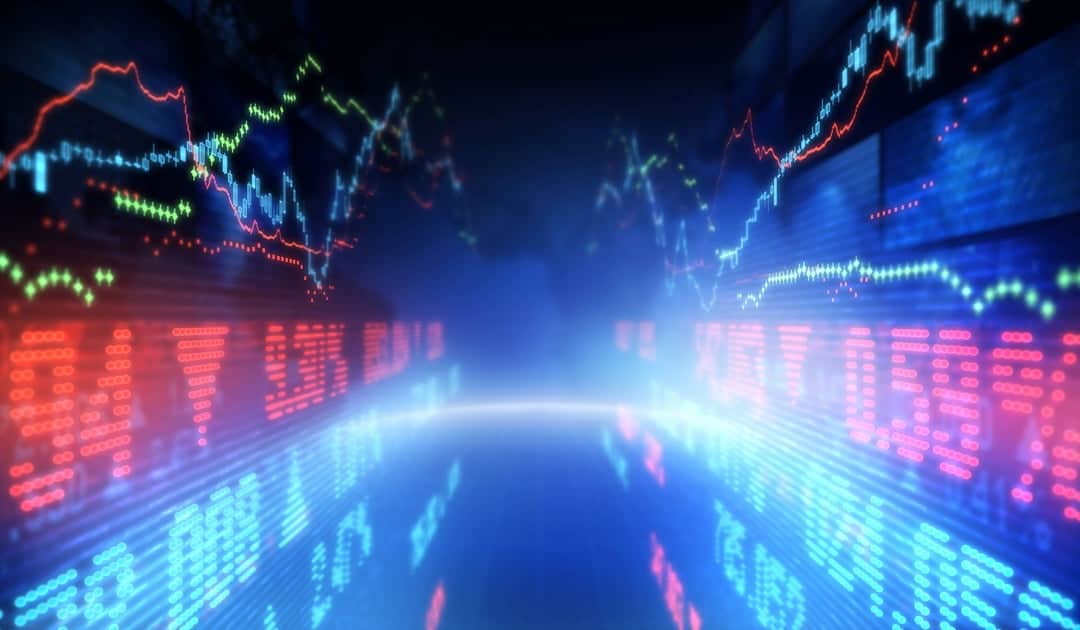 What Is Traded?
Products traded on these platforms are similar, although some are different. Interactive brokers offer hedge funds while Questrade trades in Contract for Difference. Interactive brokers also trade in futures markets.
However, the two platforms trade standard products like currencies, stocks, mutual funds, Exchange-traded funds, and bonds.
Interactive Brokers vs Questrade – Research Diversity
In terms of research diversity and the tools used, Questrade is more advanced than Interactive brokers. Questrade has high-quality research tools that ensure investors are well informed to make informed financial decisions.
The Intraday Trader research tool offers technical traders with visual data analysis programs like graphics for investment analysis. You need to keep an eye on your investment – GICs are one of the safest investments – and make changes whenever they get compromised. Questrade also has a Market Intelligence tool that gives detailed insight into exchange-traded funds and stocks. The IPO feature gives investors an overview of the market standings based on the initial public offerings.
The Interactive broker, on the other hand, partners with Morningstar and other platforms to update information about trade stocks and market standings. They also provide analysis features like scanning that give a detailed analysis of the market.
Questrade vs Interactive Brokers – Trading Fees
Both Questrade and Interactive brokers have affordable account fees. Questrade has transparent and well-outlined fees applicable to their transactions. However, Interactive brokers have a complicated fees system as they greatly vary.
Investors in Questrade benefit from discounted fees and the low trading fees of up to $4.95 for an ETF (see top ETFs), or stock transaction.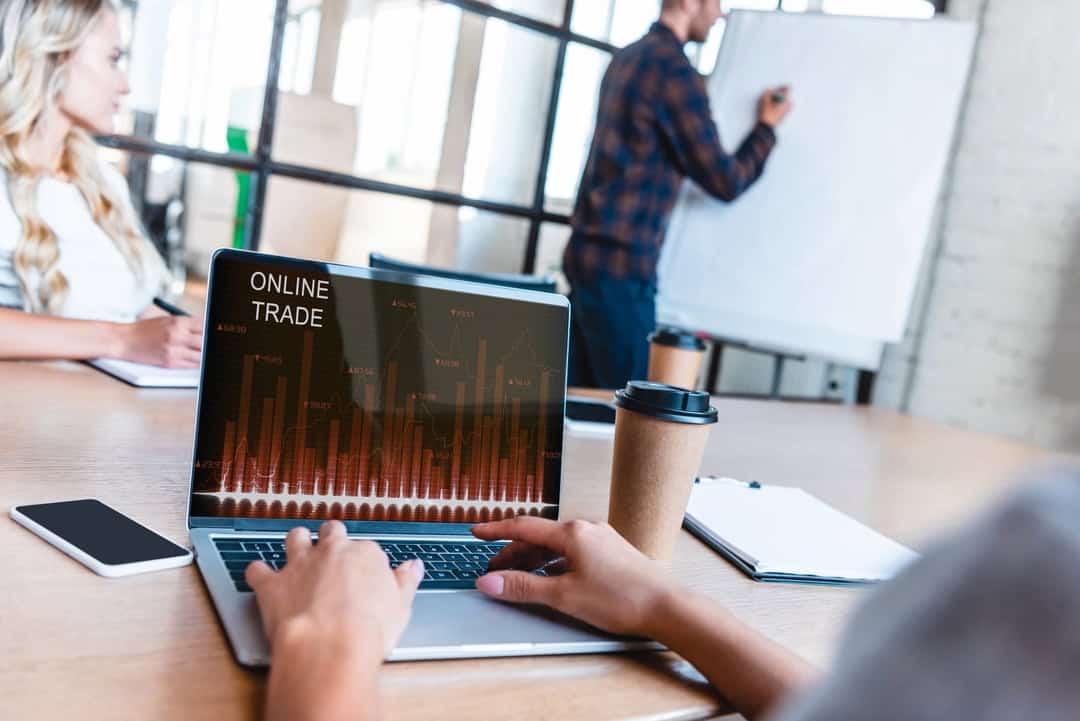 Questrade fees breakdown is shown below.
Stocks traders pay fees of between $4.95 and $9.95 for a trade. The exchange-traded funds' purchase does not attract a fee. However, when selling, you'll pay a minimum fee of $4.95 or a maximum of $9.95. Options attract a fee of $9.95 and an additional $1 for every contract. Investors trading in Mutual funds pays a fee of $9.95 for every transaction. The fee for a single precious metals transaction is $19.95. There are no fees imposed on trade bonds, but you must purchase a minimum of $5,000. International equities have a 1% fee of the value traded.
On the other hand, Interactive Brokers Canada has a fee charge system divided into fixed prices and tiered prices. The tiered price system is the low-end commission you're being charged. This commission can be reduced depending on your trade value or the fee requirements. You'll earn back your savings if you're granted a discounted fee payment.
Interactive brokers charges fees depending on the number of your shares.
You'll pay a lower monthly fee if your monthly trade frequently such that your shares are high. For account minimum worth $300,000 or less, you'll pay $0.006 for every share. However, you'll only pay $0.002 for every share if your monthly shares exceed 20,000,000.
The fixed fees charge a lower commission on your shares, including all applicable fees and the exchange. With this option, you'll pay C$0.01 for every order of not less than C$1. If not this way, you'll pay 0.5% of your transaction value.
Also, note that Interactive brokers have an Inactivity Fee. You'll pay $20 as monthly fees if your account balance is $100,000.
What Currencies Do Questrade and Interactive Brokers Trade On?
Questarde is based in Canada and extends its trade to the U.S. Therefore, the currency of trade the platform allows is United States Dollar(USD) and Canadian Dollar (CAD). Interactive Brokers, on the other hand, operate in more than 35 nations. The platform allows its investors to trade using significant currencies other than U.S dollars and Canadian dollars.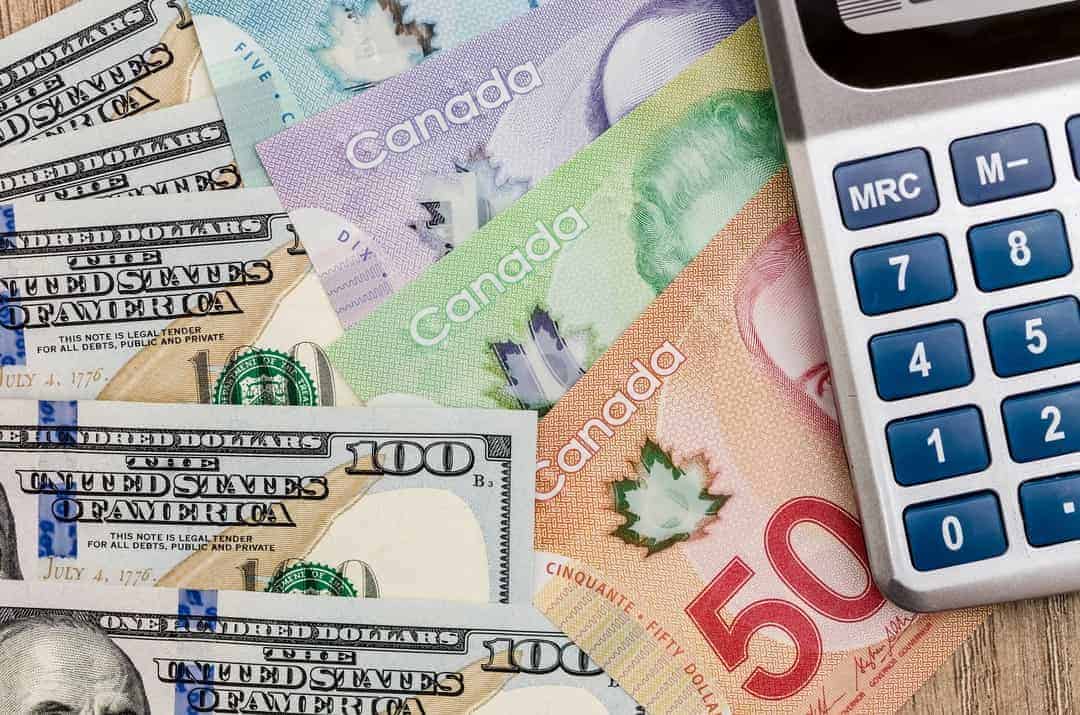 Questrade vs Interactive Brokers – Mobile Apps
Both Interactive Brokers and Questrade have mobile apps for Android and iOS. The mobile app for Interactive brokers features a complex interface that can be challenging to use at first. However, the mobile app is easy to use after a few trades.
The mobile app for Questrade also supports Android and iOS versions. This app features an easy-to-use interface convenient for use. The mobile app has all the vital information you'll need for investing.
They both feature a desktop trading platform.
Questrade vs Interactive Brokers Investment Security
No investor will go for a brokerage firm whose investment strategy does not feature investment security. Questrade and Interactive brokers are all members of the Canadian Investor Protection Fund, which secures their investment. The protection fund has a $1 million insurance cover on your account. This cushions your investment if the platform becomes bankrupt.
Questrade goes ahead to cushion its investors further by incorporating a $10 million private insurance cover.
The Investment Industry Regulatory Organization oversees the business transactions of Questade and Interactive brokers.
Questrade vs Interactive Brokers Customer Service
Questrade has a supportive customer service that works all-around to help its investors whenever they need help. You can get in touch with customer service via a phone call, emailing, or chatting online. Its staff is also ready to help the investors at any time. This led to the firm earning the DALBAR Seal award for 2019.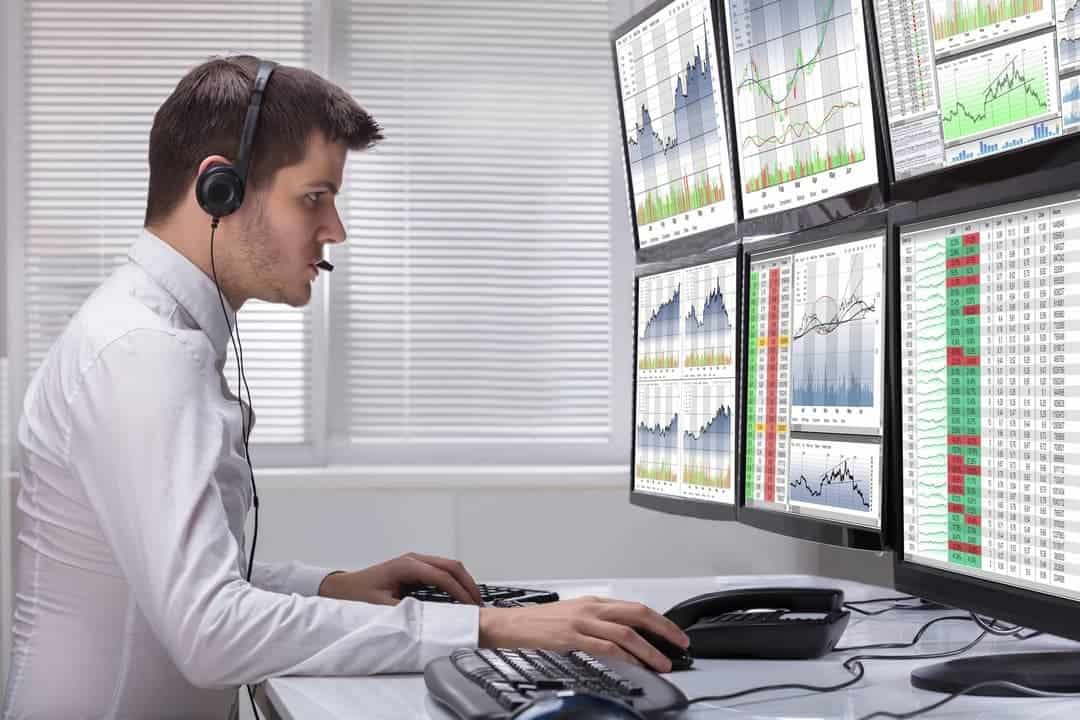 However, due to the rapid increase of new members, the staff has been insufficient in handling all of their concerns in time, resulting in negative reviews.
On the other hand, Interactive Brokers have several customer service teams spread all over its operational states. Each state the Interactive brokers trades in has a customer service staff. The iBot addresses answers concerns instantly, matters that don't need customer service review.
However, the platform has not been the best in customer service, as many have complained about their poor customer service support.
When to Invest in Questrade Canada?
It will be optimal to invest in Questrade if you're one of the seasoned investors who can control their accounts without the need for financial advice. You should also consider investing in Questrade if you don't plan on spending much on trading and administration fees. It is known mainly for its online trading platforms that let Canadians trade stocks, Forex, and other investments to build their investment portfolio. Questrade is also the best when it comes to exchange-traded funds transactions. With Questrade, you can trade ETFs for free.
When to Invest in Interactive Brokers Canada?
You should invest in Interactive brokers if you're focusing on options trading. Interactive brokers have exclusive and affordable options you can trade on. However, this platform requires more professional traders who can interpret and understand the complex app interface and research tools for informational and educational purposes.
The Bottom Line
Interactive Brokers is the online brokerage platform of choice for investors majoring in trading. It has also proven effective for professional traders who understand their mobile interface and complex research tools well. Despite Interactive Brokers' merits, Questrade emerges as the best Canadian brokerage platform.
You can't talk about affordability, best organized financial instrument, easy navigation, and the best customer service support without mentioning Questrade. The platform is snowballing, as indicated by its record-growing list of new members. Questrade is also the best-managed firm in nine years in a row. With Questrade, you have complete control over your account.