Spearheaded by accomplished entrepreneur and business magnate, Elon Musk, Tesla is currently viewed as the most esteemed and innovative manufacturer of electric cars.
Tesla Motors has also received positive acknowledgment for its efforts in fields, such as renewable energy, energy generation, and energy storage products.
If you're looking to invest money in Tesla Canadian stock, be sure to stick around, as we're about to shed light on how to buy Tesla stock in Canada and the risks and concerns associated with investing in Tesla stock. So, let's get down to brass tacks.
Why Tesla Matters
It's crucial to ask this question before addressing how to buy Tesla stock in Canada. Tesla car company matters because they do a few things better than other vehicle manufacturers. For starters, they develop their electric vehicles by first working on the model's software, then incorporating the hardware.
Think of Tesla vehicles as iPhones (see also top Canadian 5G stocks), where the operating system is developed, and then the hardware is incorporated to accommodate the operating system, along with its future updates.
Why is this significant? Similar to how iOS undergoes updates regularly, Tesla cars undergo software updates as well, which enables them to perform better as time goes by.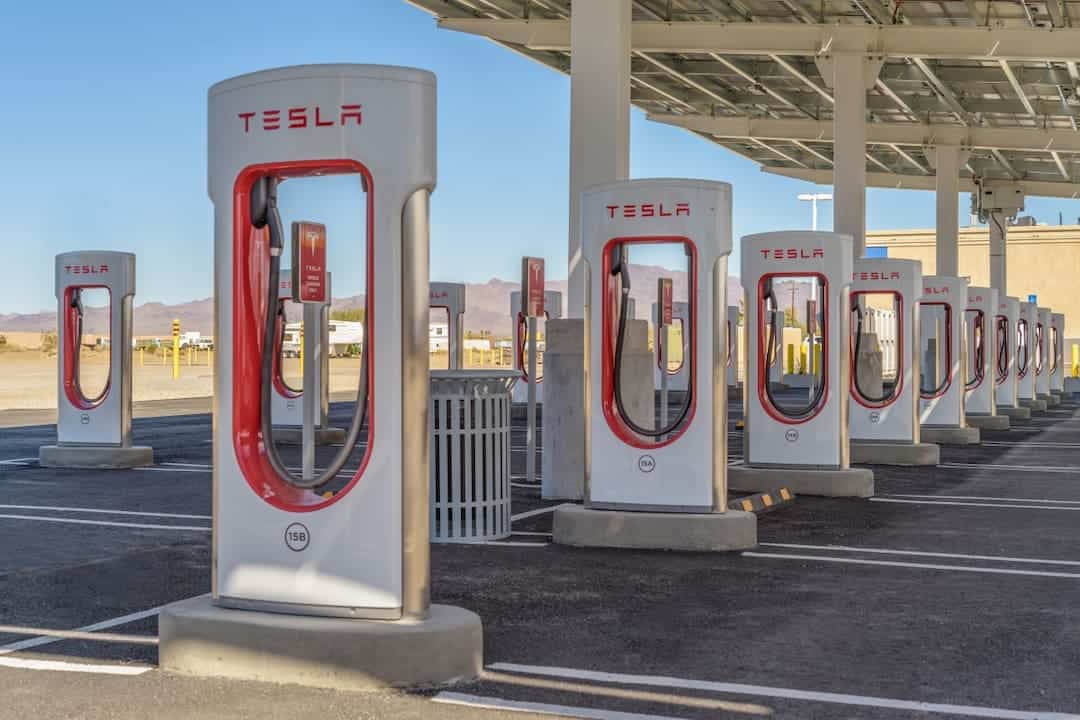 Further, Tesla vehicles spare consumers the hassle of expensive oil changes, body part replacements, regular tune-ups, and so on.
Another reason Tesla matters is that they put the consumer in full control of the entire buying process. Instead of bombarding us with TV and internet ads, the company operates on inbound sales, which is a sales model that prioritizes the interests, challenges, and needs of consumers.
And compared to traditional vehicles that rely on internal combustion engines, Tesla cars use fewer body parts. This helps reduce the total cost of ownership, thus attracting consumers.
Lastly, Tesla matters because it's all about going green to reduce global warming, and its vehicles don't produce pollutants. Who wouldn't want a vehicle that can help make a difference? So, good luck playing catch-up, traditional automakers!
Is It Worth Investing in Tesla's Stock?
To determine whether or not Tesla stocks are worth investing in, we have to consider this background knowledge on the company's performance.
The year 2010 was when Tesla became a publicly traded company, offering investors around 13.3 million shares. At the time, Tesla stocks were trading for $17. Tesla's latest traded price is around $774, which is quite the return, isn't it?
While Tesla's performance seems to be very promising, we have to keep in mind that the company has gone through quite a few rough patches.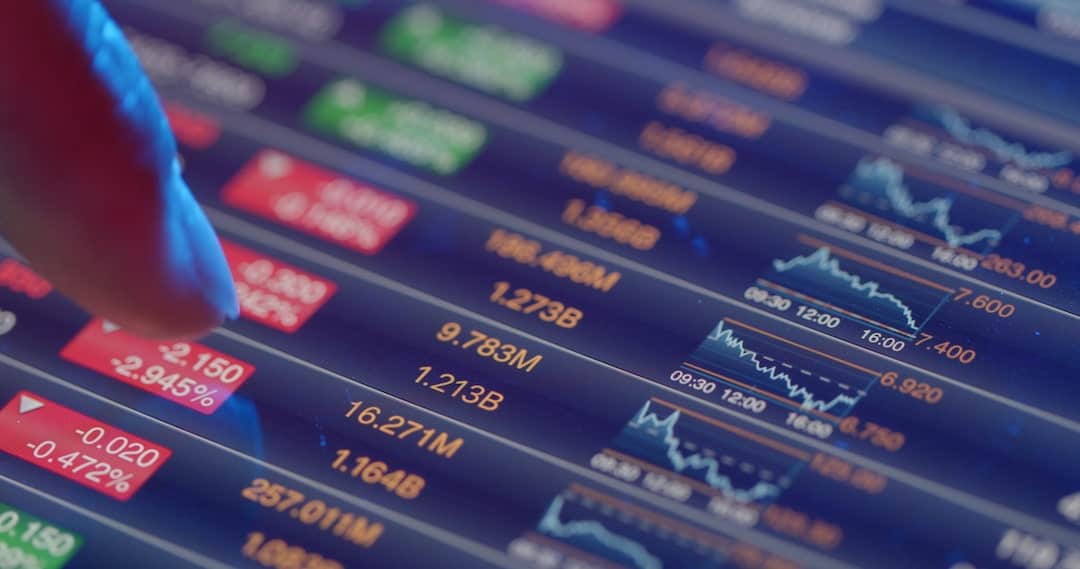 From a controversy related to Elon Musk to missed manufacturing deadlines, Tesla's road to where it is now has been volatile, and its past performance wasn't as impressive as today's performance.
Despite all difficulties, Tesla has managed to become the world's largest automaker in terms of value. The company's market capitalization has reached $641 billion at the end of March of 2021. In terms of value, Tesla is larger than Toyota Motor Corp, General Motors Co. and Honda Motor Co.
Moreover, Tesla was included in the S&P 500 in December of 2020, which marked a significant point in the company's history. Shortly after, Tesla announced fourth-quarter earnings on January 27th, 2021. Also, the company's total revenue grew by 46%, and their earnings per share experienced a 118% increase.
How to Buy Tesla Stock in Canada
Now that you have a solid overview of Tesla's performance, it's time to discuss how to purchase Tesla stock in Canada. The process is more straightforward than you might think.
1. Select an Investment Platform
Investment platforms allow individual investors to participate in stock markets with ease via online sites and smartphone applications. Luckily, there are plenty of investment platforms available in Canada.
Thanks to their low-cost trading fees, Wealthsimple Trade and Interactive Brokers are two of Canada's most popular stock trading platforms (see also best online brokers).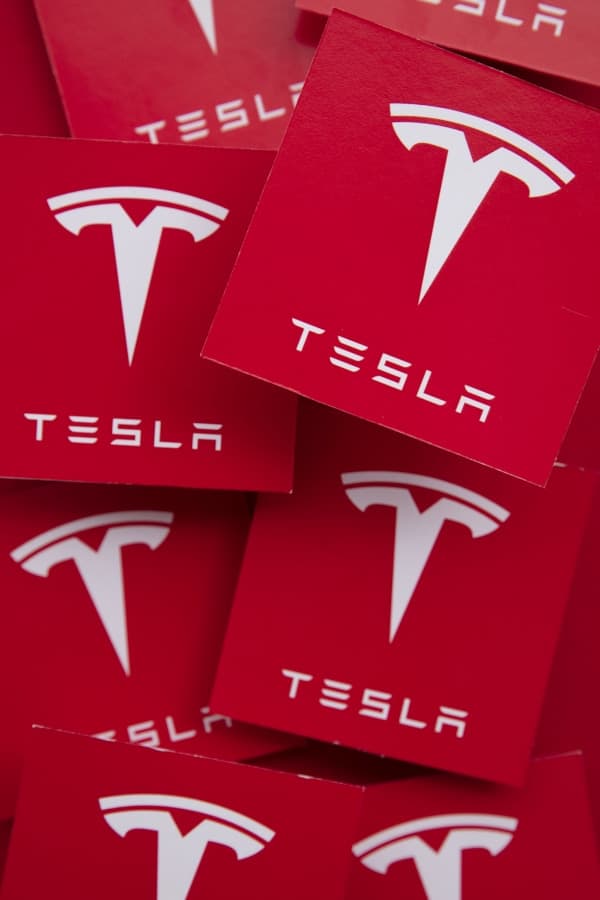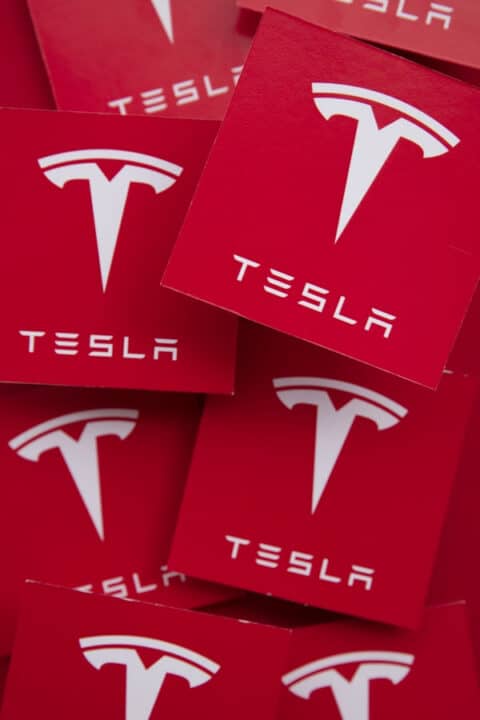 Additionally, please note that different investment platforms offer various features. For example, one platform may offer managed portfolios or robo investing options, whereas another platform may only offer self-directed investing. So, be sure to consider your investment goals when comparing online platforms.
You should also consider the type of account with which you're going to invest: registered or non-registered accounts.
For one, you get to buy and sell individual stocks while enjoying tax benefits with a registered account, such as TFSAs and RRSPs. With a non-registered account, there are no tax benefits.
2. Deposit Funds Into Your Account
Having opened an investment account, your next step should be to deposit some funds in it so that you can start trading.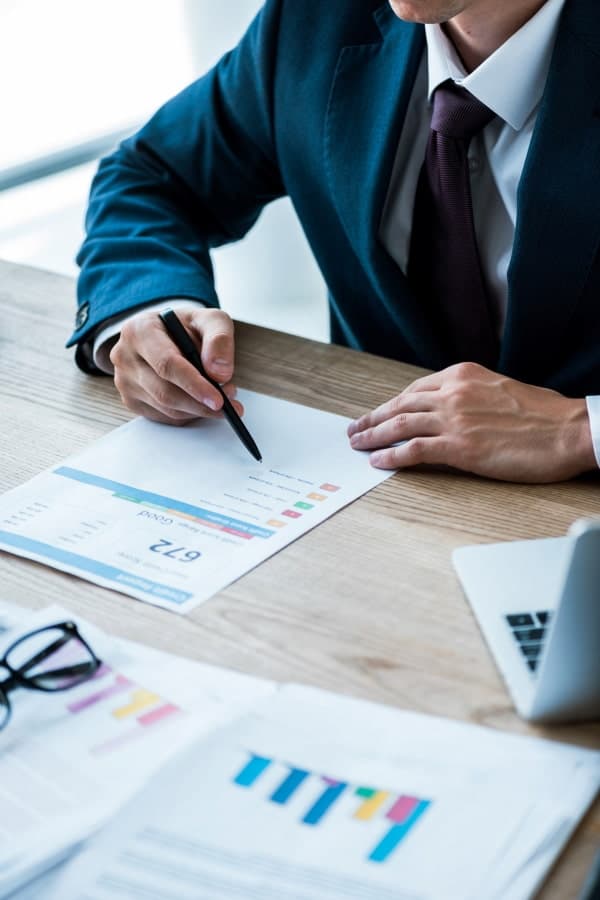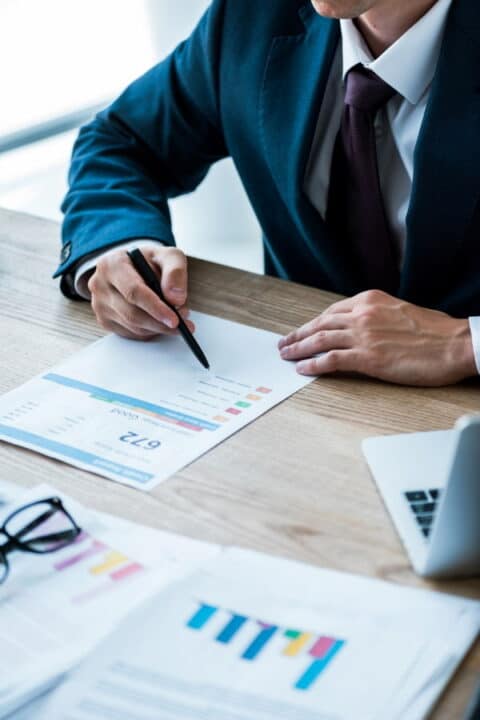 There are several ways of transferring money from your bank account to your trading account, including:
Bank transfer
Debit card
Direct debit
Pre-authorized deposit
Wire transfer
E-transfer
Bank draft
Certified cheque
Interac Online
If you're going to be regularly trading, you may want to set up an auto-deposit functionality so that you can trade without having to carry out deposits every so often.
3. Look Up Tesla Stock on Your Chosen Platform
Each investment platform should have the option to search for specific stocks. To look up Tesla stock, you'll have to search by the company's ticker, which is a unique identifier that consists of 1-4 letters. In Tesla's case, the ticker is 'TSLA.'
Before you decide to buy an individual stock, you should carry out proper research and technical analysis. And be sure not to base your research and analysis entirely on the information provided by your chosen investment platform.
Furthermore, you should be clear on how much money you're looking to invest in Tesla. If you don't have enough money to accommodate the stock price, some platforms offer the option to buy a fractional share.
You can also buy an exchange-traded fund (ETF). Such funds are basically baskets of different stocks. A popular example of ETFs is SPY, a fund that bundles the 500 largest traded companies in the US; these companies are known as S&P 500, and Tesla is one of them.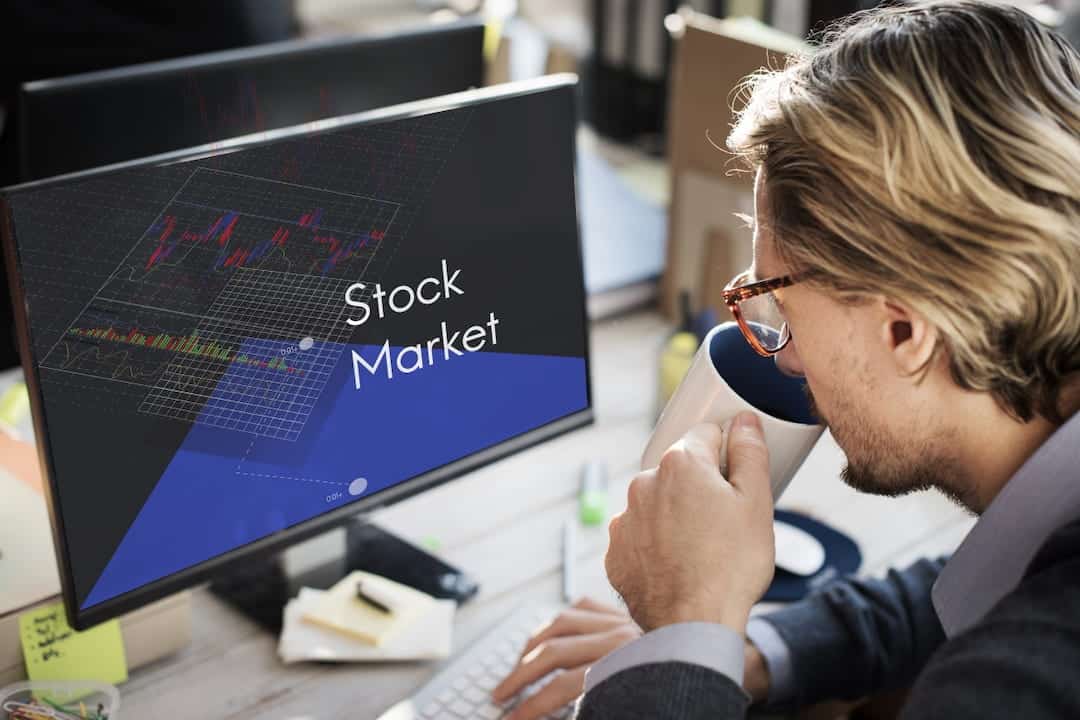 4. Finalize Your Stock Purchase
To finalize your stock purchase, you'll need to decide on an order type. The two most common stock market order types are market orders and limit orders.
To elaborate, market orders enable you to guarantee the purchase at the current price, while limit order executes the purchase when your share of choice reaches a specific stock price.
---
Risks and Concerns
Clearly, many factors can captivate investors for Tesla. However, there are a few off-putting factors that you should consider before investing in Tesla stocks.
The first, which also happens to be Tesla's greatest asset, is its CEO, Elon Musk. In August of 2018, Musk tweeted that he was considering privatizing Tesla at $420. Musk's tweet has led to him being forced to step down as the company's board chairman and settle a suit he had with the US Securities and Exchange Commission.
Shortly after, Musk tweeted again, stating that Tesla's share price is too high in his opinion. This tweet, single-handedly, resulted in Tesla losing billions in market value.
We're saying this to demonstrate that Musk's larger-than-life status is directly related to Tesla's future performance and share price. If he ever decides to leave the company, Tesla shares will most likely suffer.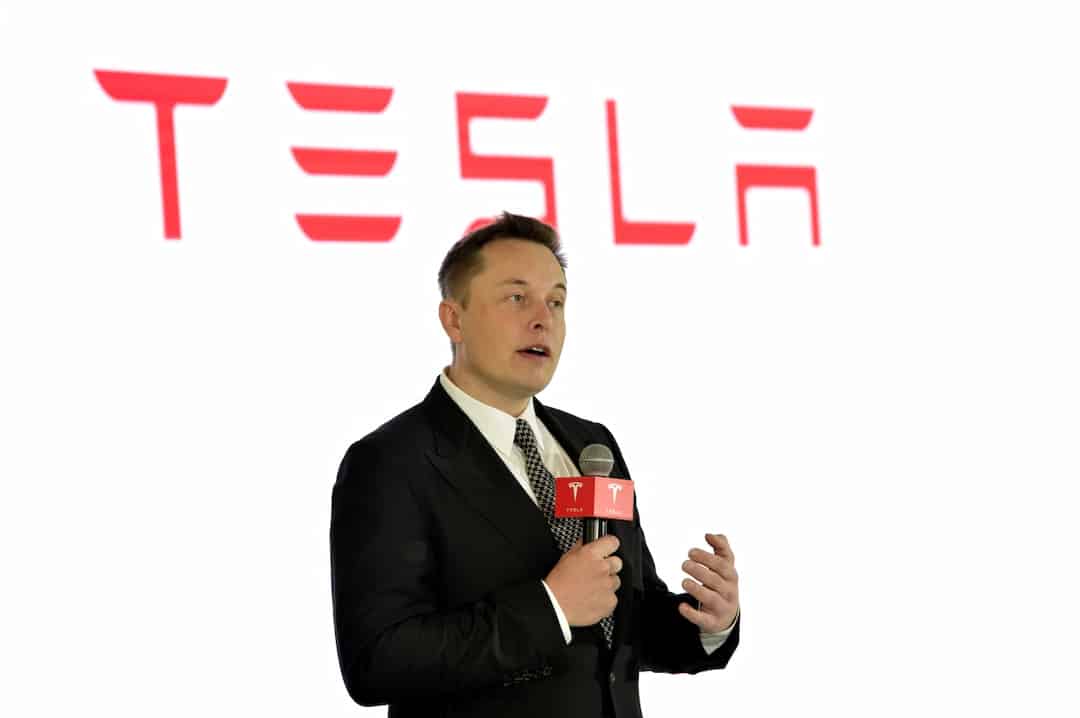 The second concern you ought to consider before investing in Tesla stocks is that Tesla is no longer the only player in the electric automaking game.
Companies, such as Ford and GM, are investing heavily in EV startups. Not to mention, China's competitive EV market, composed of big names like Nio, Xpeng, and Li Auto, are all eating into Tesla's market share.
Tesla stocks are most definitely a worthwhile investment. After all, Tesla is still the industry leader. Yet, the risks remain, so sound investment advice would be to only invest in its shares if you already have a well-diversified investment portfolio.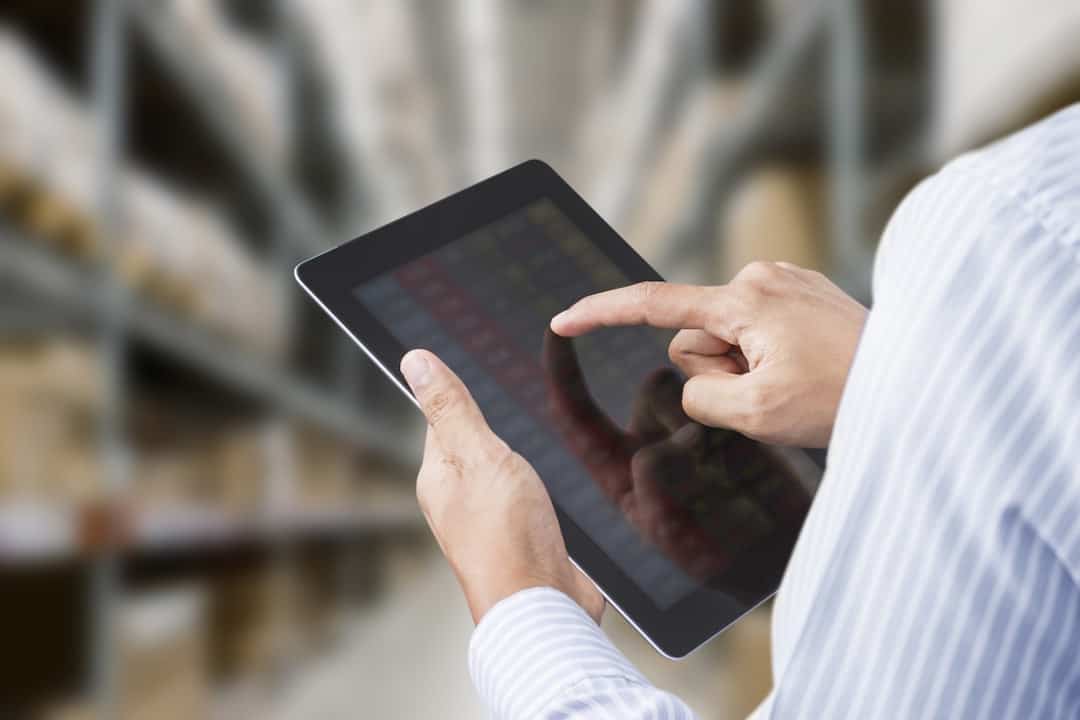 Can I Buy 1 Tesla Stock?
Yes, you can buy a single Tesla stock or individual stocks. You can even purchase fractional shares of these Canadian stocks – see also best stocks in Canada and Canadian stocks to buy now – for whatever amount of money you're looking to spend. Some investment platforms don't offer the option to buy fractional shares, though, so be sure to select a suitable platform.
Is It Easy to Buy Tesla Stock?
Purchasing Tesla stock isn't at all challenging. You can choose a trading platform like Interactive Brokers or Wealthsimple Trade, look up Tesla stock by searching for the ticker' TSLA,' and enter the number of shares you're looking to buy.
The Bottom Line
Ultimately, Tesla remains the industry leader in electric vehicles, not to mention energy generation and storage systems, so buying Tesla stock is a desired investment. Here's how to purchase Tesla stock in Canada: you should choose a trading platform, open an account, look up Tesla using the 'TSLA' stock ticker, choose an order type, and finalize your purchase. Good luck!