The Canadian Tire Stock trades on Toronto Stock Exchange (TSX). Canada Tire Corporation (CTC) makes C$15.05 billion annually. It has a Book value of C$77.60 per share and a Price/Book ratio of 2.30. The firm's market capitalization is C$10.88 billion.
On shareholding, insiders hold 1.37% of shares, institutions hold 29.54%, while two-seventy-four institutions hold 29.95% of the float.
Are you wondering whether CTC is a valuable stock or not?
In this unpredictable stock market, getting a good understanding of stock (see top nickel stocks) in addition to market data may help make an informed choice. That is also why we earlier discussed small-cap stocks and penny stocks, to give you an idea of the investing range out there.
Nonetheless, his article seeks to provide in-depth information on Canada Tire Stock.
Our recommendation:
Is Canada Tire Stock a Buy or Sell?
Canadian Tire stock has received a consensus "Buy" rating by the eight brokerages covering the stock. Out of the eight reserach analysis, five have rated the CTC.A with a buy.
The average share price objective for fifty-two weeks as per the brokerages who covered the stock in the last year is C$228.88.
Other analysts have had their input too. Scotia Bank upped its price target on CTC.A. to C$250.00 from C$242.00.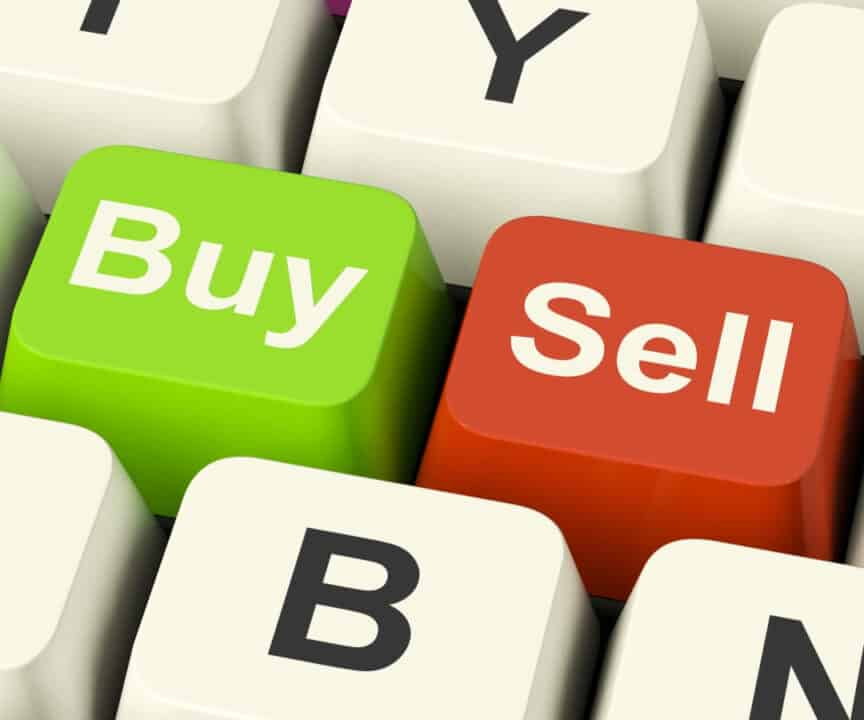 National Bank Financial reduced their target price from C$226.00 down to C$225.00 but gave it an 'outperform' rating in a research note.
National Bankshares reduced their target price on CTC.A. to C$225.00 from C$226.00 and set an 'outperform rating on the stock.
Royal Bank of Canada upped its target on CTC.A. to C$251.00 from C$232.00 and gave the stock an 'outperform' rating.
Finally, CIBC gave the stock a rating of c4234.00 price target and gave it an 'outperform' rating. Analysts announced all these ratings on Friday, August 13, through research notes.
Canadian Tire Corporation, Limited
CTC, Limited operates a range of retail goods. Particularly home products, sports, and gasoline, and automotive services in Canada. The company operates through three segments:
Retail Segment
The Retail segment comprises activewear, gasoline, sporting equipment, footwear, apparel, and general merchandise categories. It trades under Pro Hockey Life, Helly Hansen, Gas+, PartSource, Mark's, Atmosphere, National Sports, Sports Experts, SportCheck, and Canadian Tire banners. The segment sells products online and is also involved in loyalty programs.
CT REIT Segment
This segment operates real estate investments. It involves the development, leasing, and owning of commercial properties that generate income.
CR REIT also has a portfolio of real estate properties, including Canadian Tire stores.
Financial Services Segment
This segment offers financial services, including credit cards that are Canadian Tire-branded like;
Sport check MasterCard
Gas advantage MasterCard
Cash advantage MasterCard.
The segment also involves guaranteed investment certificates, savings accounts, retail and broker deposits, insurance products, and in-store financing.
The Canadian Tire Corporation has its head offices in Yonge, Toronto- Canada. William Billes and Alfred Jackson Billes founded the firm in September 1922.
Is Canadian Tire Publicly Traded?
Canadian Tire Corporation is a group of firms that trades publicly. Canadian Tire Corporation uses the symbols (TSX: CTC) or (TSX: CTC.A) for trading purposes. The Toronto Stock Exchange(TSX)is the market on which CTC trades.
What Is the Difference Between CTC and CTC.A?
Canadian Tire Corporation has two share classes or dual-class shares. The ticker symbols (TSX: CTC) or (TSX: CTC.A) represent dual-class shares.
CTC. A represents the Class A Non-Voting Stock.
CTC is the symbol for the Common stock and has voting rights. CTC shares carry a vote per share, while CTC.A. are non-voting shares. Investors can but purchase either CTC or CTA.A-shares.
Shareholders of CTC.A receive notices of meetings, but they are not entitled to vote.
Companies that have dual-class shares in Canada, like CTC, have a 'coattail provision' in place. Coattail allows the holder of a Class A non-voting share to convert the stock into a powerful claim. The provision is under the Coattail Agreement. When you convert the share, the stock allows you to vote if the company offers a takeover.
Under the coattail provision, a holder of a non-voting class A stock in the Canadian Tire Corp has one vote per share. A holder of a common share has the same rights. So you should not worry about a takeover if you are of Class A non-voting holder. You can convert your stock to enable you to vote.
Which is Valuable, CTC or CTA.A?
Buying non-voting stock in Canada can be rewarding. Canadian firms may combine non-voting dual shares and voting shares into a single share. When combined, the new shares receive a boost of 10% to 20% premium more than non-voting shares. The increase is a valuable return for sharing company control. If you purchase voting shares of a dual-share firm, it can give you a high return.
It is advisable to buy CTA. Shares when they are trading at almost the same as CTC. Most shares with dual-class shares in Canadian stocks have fewer voting shares outstanding. The shares also do not trade actively like non-voting shares. This principle is also applicable to almost all dual shares in best Canadian stocks.
If you are buying for long-term investment (see also swing trading for short to medium-term gains), CTC or shares with voting rights are more valuable. Voting shares trade more actively than non-voting shares. It is not worthwhile buying non-voting shares than waiting for liquidity to gain the advantage.
Is Canadian Tire Stock Going to Split?
There is no planned split for Canadian Tire Corporation. CTC has not split for almost thirty-five years since 1983. The only splits for Canadian Tire Corporation are:
December 1983- During this split, common shares converted to one common and four class A non-voting stock. Also, a type-A non-voting share converted to five class A non-voting stock.
May 1970- Each Class A and common stock converted into three shares, respectively.
July 1966- Each Common and Class A share split into five shares, respectively.
July 1960 – A shareholder received two new ordinary shares and three Class A Shares for each old common share.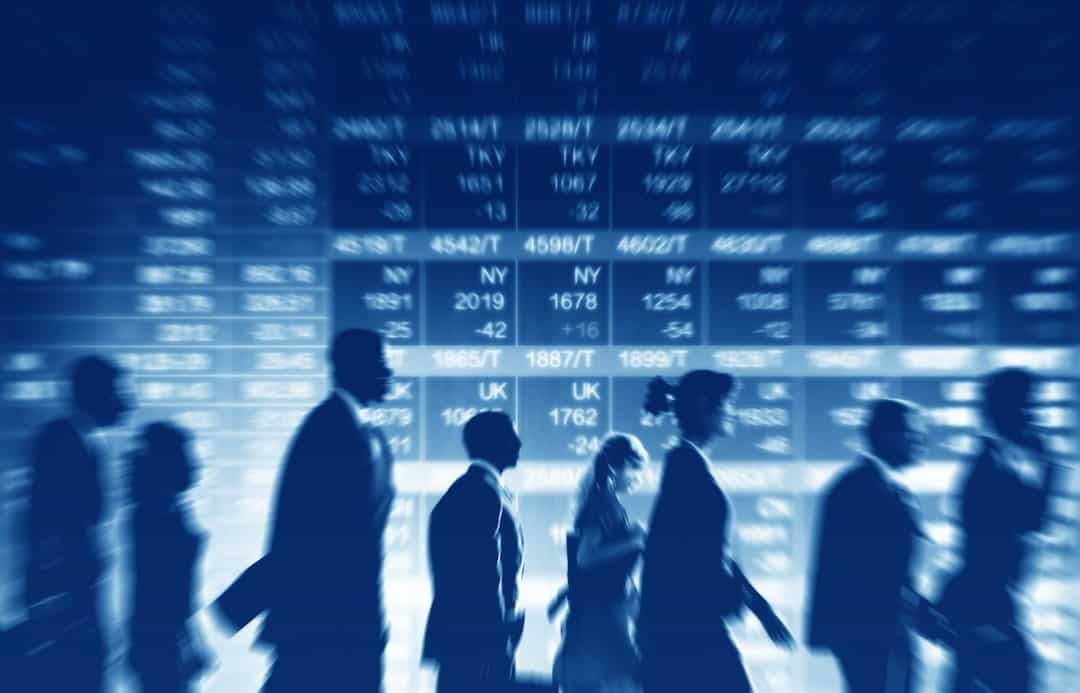 Canadian Tire Stock Forecast, Price & News
On Monday 1st, November CTC. A was up C$4.16 during midday trading, rising to C$179.94. During the session, 40,324 shares of CTC traded hands in comparison to its median volume of 196,338. The company's market capitalization is C$10.94 billion, while the Price-to-earnings ratio is 9.50. The company's current ratio is 1.90, a 1.41 quick ratio, and the debt-to-equity ratio is 179.36.
CTC has a fifty-two-week high of C$213.85 and a similar period low of C$146.45. CTC has a two-hundred-day moving median of C$194.43 and a fifty-day moving median of C$189.39.
Canaccord Genuity, on Tuesday 2nd, lowered Canadian Tire (TSE: CTC.A) price target from C$220.00 to C$218.00 in a report released on Tuesday. The Canaccord Genuity's price target intimates a potential upside of 21.62% from the CTA's previous close.
Demand for CTC brands rose 38% of total sales across Mark, SportChek, and Canadian Tire banners. The firm has consistently grown its Triangle Rewards program. In the last quarter, the company announced almost 600,000 new consumers. The news means an active customer base increase of 11%.
On October 31, the firm declared a quarterly dividend of $1.175 due on December 1, 2021, to shareholders.
The median Canadian Tire price target of C$230.50 indicates 15.2% upside potential. The stock generates 2.7%; strong cash flows sustain this performance.
Frequently Asked Question About Canadian Tire Stock
How Has Coronavirus Affected Canadian Tire Stocks?
Before Covid-19 struck at its peak in March 2020, CTC was trading at C$114.20. Presently, the Canadian Tire Stock is trading at C$179.47, an increase of 57.2%.
Is Canadian Tire Stock a Valuable Dividend Stock?
CTC pays an annual dividend of C$4.63 per share. Presently, it has a dividend yield of 2.67% and a dividend payout ratio of 24.43%. This payout ratio is sustainable and healthy at 75%. The PEG ratio is 2.16, while earning per share is 18.96.
What is the Analysts Price Target for CTC.A?
Five research analysts have projected the Canadian Tire Stock to soar as high as an average of C$229.38 in the coming year. The increase is an upside of 27.8% from the current price.
How Do I Buy Canadian Tire Corporation's Stock?
You can purchase Canada Tire Corporation stock Shares of CTC. A or any other Canadian stock via a brokerage account online, just like with any other blue-chip stock. Some of the online brokerages include;
Virtual Brokers
TD Direct Investing, Scotia iTrade
RBC Direct Investing
Qtrade Investor, National Bank Direct Brokerage
Laurentian Bank Discount Brokerage
HSBC InvestDirect
Desjardins Online Brokerage
CIBC Investor's Edge
BMO InvestorLine.
What is CTC's Annual Revenue?
CTC makes C$15.05 billion in revenue each year. It has a market capitalization of C$10.91 billion.
How Many Employees Does CTC Have?
CTC employs 13,735 employees around the world.
The Bottom Line
Canadian Tire Corporation (TSX: CTC.A) and (TSX: CTC) have withstood a turbulent economic time and came out strongly. Historically, CTC has consistently performed well. Although the company has not had insider buying lately(at least six months), its market stability is not in doubt. For anyone wishing to invest in the company's stock, this is a valuable investment. Overall, CTC. A has gone up more than 20% annually. Currently, it has a strong buy rating of six analysts to two holds.